What happens when a poor, lonely woodcutter meets a talking fox? He becomes Mighty Mikko! Find out how their adventures unfold in this charming adaptation of a Finnish folk tale, the latest episode of YourClassical Storytime – featuring narration by Lynn Norris, music by Jean Sibelius and illustrations by Raul Villanueva.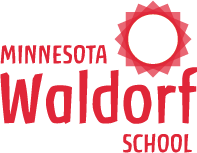 ---
YourClassical Storytime is supported by Minnesota Waldorf
---
More: Other YourClassical Storytime adventures
Educators: YourClassical Storytime meets Common Core Standards
Podcast: Listen to YourClassical Storytime in your favorite podcast portal, including these:
Google     Apple     Stitcher     Spotify     RadioPublic
Video
Playlist
This episode of YourClassical Storytime includes music from:
Jean Sibelius: Valse Triste
Karelia Suite
Finlandia
Slovak Radio Symphony Orchestra, conducted by Kenneth Schermerhorn
Courtesy of Naxos of America
Credits
Narrator: Lynn Norris
Story: Finnish folktale, adapted by Valerie Kahler
Producer: Valerie Kahler
Digital producer: Jeffrey Yelverton
Social media producer: Inés Guanchez
Senior digital producer: Randy Salas
Production manager: Valerie Kahler
Program director: Julie Amacher
Lynn Norris is a professional voiceover actor and audiobook narrator in Southern Maryland. She is delighted to collaborate with American Public Media for this fun story. You can check out other titles she's narrated at www.voicedbylynn.com/audio-book
Gallery
Gallery
38 of 38
1 of 38
2 of 38
Love the music?
Donate by phone
1-800-562-8440
Show your support by making a gift to YourClassical.
Each day, we're here for you with thoughtful streams that set the tone for your day – not to mention the stories and programs that inspire you to new discovery and help you explore the music you love.
YourClassical is available for free, because we are listener-supported public media. Take a moment to make your gift today.
Your Donation
$5/month
$10/month
$15/month
$20/month
About YourClassical Storytime
YourClassical Storytime is supported by the Minnesota Waldorf School. Find out more at mnwaldorf.org.
Listen to YourClassical Storytime in your favorite podcast portal, including these:
About YourClassical Storytime
We can help you find classical music you'll love
Take a 2 minute quiz to share your taste

We'll recommend YourClassical programming just for you

Discover the power and joy of classical music