This Class Notes Virtual Concert features Gaelynn Lea.
1. Gaelynn Lea is a singer, songwriter, and fiddle player from Duluth, MN. In this introductory video, she talks a little bit about her disability, and how she uses accommodations to play her instrument.
Follow up questions:
What does it mean to "play by ear"?

What is the difference between a fiddle and a violin?
2. Gaelynn wants to sing a partner song with you! In this next video, she will help you sing a duet with her.
3. In Bird Song, you might have noticed Gaelynn created some layers of sound with her fiddle. She uses a looping pedal to do that. In the next video, she will explain how a looping pedal works.
4. Watch and listen to one final piece, composed by Gaelynn Lea. It features the looping pedal. Several years ago, Gaelynn won a famous contest with this song. You can learn more about that here Gaelynn also recently got asked to write music for a famous play on Broadway. You can learn more about that here.
5. Find further activities and lessons connected to Gaelynn Lea and her music in this curriculum and this set of lesson plans.
6. Want to learn more about Gaelynn Lea and her music? Book an in-person or Live Virtual Class Notes Concerts here, or contact classnotes@mpr.org for more information.
Love the music?
Donate by phone
1-800-562-8440
Show your support by making a gift to YourClassical.
Each day, we're here for you with thoughtful streams that set the tone for your day – not to mention the stories and programs that inspire you to new discovery and help you explore the music you love.
YourClassical is available for free, because we are listener-supported public media. Take a moment to make your gift today.
Your Donation
$5/month
$10/month
$15/month
$20/month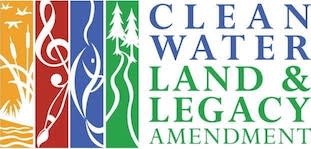 This activity is made possible in part by the Minnesota Legacy Amendment's Arts & Cultural Heritage Fund.
We can help you find classical music you'll love
Take a 2 minute quiz to share your taste

We'll recommend YourClassical programming just for you

Discover the power and joy of classical music