Welcome to Class Notes Concerts!
After a year of Virtual Class Notes Concerts, YourClassical MPR is returning to the classroom with In-Person School Visits and Live Virtual Concerts. 
Each year, YourClassical MPR reaches tens of thousands of students across Minnesota through the Class Notes Concerts program. Designed to engage and inspire elementary students through live musical performance, these concerts help cultivate active listening skills and allow students to experience the joy of music.
For more information on booking a concert, check out our Class Notes Concerts 2021-2022 Artist Menu or contact classnotes@mpr.org.
In the coming weeks, we will publish a Class Notes Concert Preview for each artist or ensemble. Find each preview on the YourClassical Music Lessons Page.
These previews will feature:
Audio and video of each ensemble/artist to use in the classroom or enjoy on your own.

Ideas, information, and activities to prepare students for an in-person concert or a Live Virtual Field Trip. This information can also be used as a reinforcement tool after students experience an in-person/live virtual concert or as a classroom resource. 
This Class Notes Concert preview features Lyra Baroque Orchestra.
1. Lyra Baroque Orchestra specializes in music of the Baroque (buh-ROKE) era. "Baroque" is a word used to describe the time period between the years of 1580-1750 or so, or music of the 17th and 18th centuries. Listen and watch Lyra Baroque Orchestra play a piece called Lama Bada Yatathama. 
Notice that all the musicians start by clapping a rhythm together. One by one, they begin playing instruments. See if you can name each instrument as it begins playing.
2. Musicians in Lyra Baroque Orchestra play on historic instruments, or instruments that were used at the time this music was composed, instead of modern instruments. Modern instruments and their Baroque ancestors have many things in common and also some key differences. 
In the next three videos, Marc, Tulio, and Joseph will talk about their instruments and compare them to modern counterparts.
Follow-up questions for journaling or discussion.   
Name two similarities and two differences between the modern violin and the Baroque violin. 

The viola da gamba has six strings. Can you name a modern instrument that also has six strings? 

Name two similarities and two differences between the modern bassoon and the Baroque dulcian. 
3. Cléa plays the recorder. In the next video, she will show you several different kinds of recorder. After watching, can you explain to someone how the size of the recorder affects the sound?
4. Donald plays the harpsichord. Learn about this instrument in the next video.
5. Here are two additional performances by Lyra Baroque Orchestra. As you watch and listen, notice the details on their instruments. Can you explain how each makes its sound?
6. Want to learn more about Lyra Baroque Orchestra and their music? Book an in-person or Live Virtual Class Notes Concerts here, or contact classnotes@mpr.org for more information.
Love the music?
Donate by phone
1-800-562-8440
Show your support by making a gift to YourClassical.
Each day, we're here for you with thoughtful streams that set the tone for your day – not to mention the stories and programs that inspire you to new discovery and help you explore the music you love.
YourClassical is available for free, because we are listener-supported public media. Take a moment to make your gift today.
Your Donation
$5/month
$10/month
$15/month
$20/month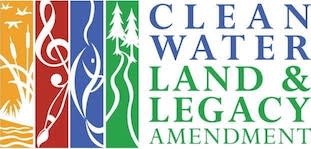 This activity is made possible in part by the Minnesota Legacy Amendment's Arts & Cultural Heritage Fund.
We can help you find classical music you'll love
Take a 2 minute quiz to share your taste

We'll recommend YourClassical programming just for you

Discover the power and joy of classical music