"Programming is always a very sensitive topic, but we've certainly had a wake-up call, and it's been for the good," says Kyu-Young Kim, artistic director and principal violin of the St. Paul Chamber Orchestra.
He is referring to the aftershock that events such as the Harvey Weinstein trial, the killing of George Floyd and the storming of the U.S. Capitol have created, far beyond their immediate implications for gender equity, policing and national security.
SPCO live at 8 p.m. Saturday on YourClassical MPR
Kim plays a central role in deciding which pieces the SPCO plays at its concerts.
"There are so many choices, and you reveal a lot about yourself as an organization by what you play," he says.
"You're always reacting to what's going on in the world, and when the murder of George Floyd happened, it definitely spurred us to include more underrepresented composers and composers of color."
One of these is the extravagantly monikered Joseph Bologne, Chevalier de Saint-Georges, born in 1745 in Guadeloupe to a plantation-owning father and an African slave mother.
Bologne was a flamboyantly picaresque character, a composer, violinist, soldier (he fought for the Republic in the French Revolution), dancer and champion fencer.
His Second Symphony features in the SCPO's concerts at the Ordway Concert Hall on Friday and Saturday — the latter being broadcast live at 8 p.m. by YourClassical MPR — and Kim believes that it is something of a discovery.
"The Second Symphony is a really delightful, energetic and fun work to play," he says. "We played Bologne's First Symphony four or five years ago, and this one is an even better piece."
But maybe not as good as the acknowledged masterpieces of Bologne's more famous contemporary, Mozart?
Kim is not keen on making such direct comparisons.
"I think that when you get into the business of comparing the greatness of different pieces, you can get yourself in trouble," he says. "If you simply say that this Brahms or Beethoven symphony is just a better piece, so that's what we should play, then that cuts off a lot of possibilities.
"Rediscovering a piece like Bologne's Second Symphony is extremely valuable. He had so much talent and overcame a lot of adversity, and we need to ask why for so long we didn't know it."
Minnesota Opera is asking the same question about L'Amant Anonyme (The Anonymous Lover), a virtually unknown opera by Bologne that the company is staging in February.
Bologne was at one point a leading candidate to lead the illustrious Paris Opéra, until three of its female singers objected "that their honor and delicate conscience could never allow them to submit to the orders of a mulatto" — someone of mixed race.
Important as it is to highlight stories such as this, Kim concedes that the business of building interesting classical music programs for SPCO audiences today cannot rely solely on historical excavations from the past.
He is, though, buoyant about the thriving state of classical music in the present.
"We have an incredible diversity of living composers, and we are looking to draw on that," he says.
One of these contemporary voices is that of American composer Valerie Coleman, whose Umoja: The First Day of Kwanzaa will feature in this weekend's SPCO concerts.
"Umoja" is the Swahili word for "unity," and Coleman says that "now more than ever" her piece "has to ring as a strong and beautiful anthem for the world we live in today."
"Our woodwind players really like this piece," Kim says. "We've played a little bit of Valerie's music in the past, and now we're going to play more."
Handel is, by contrast, a composer the SPCO has played a lot, with annual performances of his choral masterpiece Messiah and regular outings for the instrumental Concerti Grossi.
Handel's Concerto Grosso Op. 3, No. 2, opens this weekend's SPCO program. It would seem an innocuous enough choice were it not for the controversy stirred in recent years by the revelation that Handel once invested in a company that profited from the African slave trade.
Kim is aware of the controversy and points out that the SPCO addressed it in a preconcert discussion in December, before an online broadcast of Messiah.
Should composers guilty of what we now view as serious moral aberrations have their music summarily "canceled" on the basis that it is irretrievably tainted?
Or is the good that people do in their professional lives — Handel was, for instance, a generous supporter of a hospital for orphans and unquestionably wrote wonderful music — not necessarily invalidated by personal failings?
Kim leans more to the latter view.
"We were troubled by Handel's connection with the slave trade and felt we needed to explore that question with our audience," he says. "But that doesn't necessarily lead to canceling Messiah. We're all human, we all make mistakes, and I think most of our audience will be grateful that we will continue playing Handel's music."
Such delicately poised judgments will undoubtedly continue to be necessary, as artists and administrators grapple with the ongoing impact of seismic social upheavals on the entertainment industry.
Kim, though, is generally positive about the future.
"What we have to be careful about as we get back to fuller halls after the pandemic is that we don't lose sight of the good things happening in classical programming at the minute," he says. "Because where diversity, equity and inclusion are concerned, there is so much work still to be done."
Love the music?
Donate by phone
1-800-562-8440
Show your support by making a gift to YourClassical.
Each day, we're here for you with thoughtful streams that set the tone for your day – not to mention the stories and programs that inspire you to new discovery and help you explore the music you love.
YourClassical is available for free, because we are listener-supported public media. Take a moment to make your gift today.
Your Donation
$5/month
$10/month
$15/month
$20/month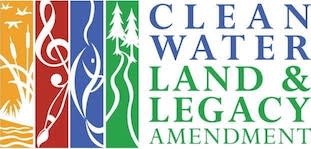 This activity is made possible in part by the Minnesota Legacy Amendment's Arts & Cultural Heritage Fund.
We can help you find classical music you'll love
Take a 2 minute quiz to share your taste

We'll recommend YourClassical programming just for you

Discover the power and joy of classical music