¡Bienvenido a Class Notes Concerts!
Después de un año de Virtual Class Notes Concerts (Conciertos virtuales de Class Notes), YourClassical MPR vuelve al salón de clases con In-Person School Visits (Visitas a la escuela en persona) y Live Virtual Concerts (Conciertos virtuales en vivo).
Cada año, YourClassical MPR alcanza a miles de estudiantes alrededor de Minnesota a través del programa Class Notes Concerts. Diseñados para captar la atención e inspirar a estudiantes de educación primaria a través de presentaciones musicales en vivo, estos conciertos ayudan a cultivar habilidades auditivas y permiten que los estudiantes disfruten de la música clásica.
Para más información sobre cómo programar un concierto, visiten a Class Notes Concerts 2021-2022 Artist Menu o contacten a classnotes@mpr.org.
En las semanas que vienen, publicaremos un Class Notes Concert Preview (Previa del concierto de Class Notes) para cada artista o grupo. Busquen cada previa en la página YourClassical Music Lessons.
Estas previas incluirán:
Audio y video de cada grupo/artista para usar en el salón de clases o disfrutar individualmente.

Ideas, información, y actividades para preparar a los estudiantes para un concierto en vivo o un Live Virtual Field Trip (Excursión virtual en vivo). Esta información se puede usar también como un recurso en el salón de clases o para reforzar el aprendizaje después de que los estudiantes experimenten un concierto virtual vivo/en persona. 
La primera previa de los conciertos de Class Notes presenta a Border CrosSing. 
1. Comiencen por mirar y escuchar a Border CrosSing interpretar Xicochi conetzintle de Gaspar Fernandes.
Esta pieza incluye cantantes y varios instrumentos. ¿Notaron el instrumento que se parecía a pezuñas de cabra? Aprendan un poco más sobre ese instrumento en el próximo video.
Shahzore explicó que un instrumento de percusión es cualquier cosa que se agita, se raspa, o se golpea. ¿Pueden notar algunos instrumentos de percusión que corresponden a esa definición? ¿A cuál sonido específico imitan las pezuñas de cabra en Xicochi conetzintle?
2. Miren los tres instrumentos de abajo. De izquierda a derecha, son el bombo, el charango, y el contrabajo. ¿A cuál familia de instrumentos pertenece cada uno? ¿Cuales características les ayudan a adivinar la familia correcta?
El próximo video incluye estos tres instrumentos. Vean y escuchen a Border CrosSing interpretar Hanacpachap Cussicuinin, anónimo, siglo 17. "Anónimo" significa que no sabemos quién compuso esta pieza originalmente.
Después de escuchar y mirar, por favor, responde a estas preguntas:
¿Cómo describirían esta música?

¿Qué notaron mientras veían? ¿Qué escucharon? Escriban algunas observaciones, o conversen con un compañero o con un grupo pequeño.
3. Vean y escuchen a Border CrosSing interpretar El cantarico, compuesto por Tomás de Torrejón y Velasco. Esta canción cuenta un cuento y tiene varios personajes distintos. Mientras ven, intenten averiguar lo que pasa en el cuento.
Ahora Ahmed explicará el cuento de El cantarico. Cada cantante explicará cómo usa su voz para crear a su personaje. También aprenderemos cómo usa Nico los instrumentos para contar el cuento.
4. Ahmed hablará sobre la próxima pieza de Border CrosSing, y les enseñará a cantar parte de ella.   
Ahora vean a Border CrosSing interpretar Alma llanera. ¿Recuerdan las letras y los gestos de la mano que coinciden con ellas? Canten mientras ven y escuchan.
5. ¿Quieren aprender más sobre Border CrosSing y su música? Programen un concierto en persona o virtual (en vivo) de Class Notes aquí, o contacten a classnotes@mpr.org para más información sobre Border CrosSing.
Love the music?
Donate by phone
1-800-562-8440
Show your support by making a gift to YourClassical.
Each day, we're here for you with thoughtful streams that set the tone for your day – not to mention the stories and programs that inspire you to new discovery and help you explore the music you love.
YourClassical is available for free, because we are listener-supported public media. Take a moment to make your gift today.
Your Donation
$5/month
$10/month
$15/month
$20/month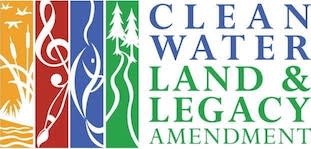 This activity is made possible in part by the Minnesota Legacy Amendment's Arts & Cultural Heritage Fund.
We can help you find classical music you'll love
Take a 2 minute quiz to share your taste

We'll recommend YourClassical programming just for you

Discover the power and joy of classical music