Each year, Performance Today serves local schools across the Twin Cities with its Young Artist in Residence Program. This program sends PT Young Artists into schools to present live concerts. Designed to engage and inspire elementary and junior high students through live musical performance, these concerts help cultivate active listening skills and allow students to experience the joy of classical music.
Due to current circumstances, Performance Today has adapted the concert content to provide virtual learning experiences in their new series "Performance Today in the Classroom." Today's PT in the Classroom Music Lesson features PT Young Artist in Residence Lauren Anker.
Target age range: K-8
1. Meet Lauren! Lauren is a PT Young Artist and she plays the French horn.
Write down or tell someone three things you learned from Lauren's introduction.
2. In the next video, listen and watch Lauren and Mei play Robert Schumann's Romances No. 2.
Do you remember why the Romances were written? How many were there? Write down your answer or tell someone.
3. Listen to Lauren explain why she loves playing the French horn.
Do you remember some of Lauren's favorite things about playing the French horn?
4. The next piece is called Suite for Horn and Piano: Slow and Sweet, by Alec Wilder. First, watch and listen.
5. Performance of Slow and Sweet (The video performance of Alec Wilder's Suite for Horn and Piano is displayed with permission of CFG Publishing Co.).
Follow-up questions for reflection, discussion, journaling:
• What are some of the things that Lauren and Mei need to do to play well together?
• See if you can notice them do some of those things when they perform.
• Can you remember anything about the song you just heard?
6. Lauren loves the outdoors. In this video, she tells us a little about her other hobbies and she describes the next piece of music.
Follow-up questions for reflection, discussion, journaling:
• What is a canyon?
• What is reverb?
• How is a canyon made?
• What are some of your favorite outside activities?
• Can you think of any other big, cavernous places that might echo like a canyon?
7. In the next video, listen and watch Lauren play Bedrock Cathedral by Paul Winter.
Can you remember what the difference is between playing the horn indoors versus playing it outdoors?
8. Finally, Lauren will review a few key ideas from her PT in the Classroom Concert.
Have a question or suggestion? Contact Katie Condon, music education specialist.
Love the music?
Donate by phone
1-800-562-8440
Show your support by making a gift to YourClassical.
Each day, we're here for you with thoughtful streams that set the tone for your day – not to mention the stories and programs that inspire you to new discovery and help you explore the music you love.
YourClassical is available for free, because we are listener-supported public media. Take a moment to make your gift today.
Your Donation
$5/month
$10/month
$15/month
$20/month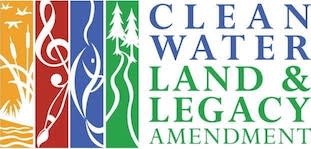 This activity is made possible in part by the Minnesota Legacy Amendment's Arts & Cultural Heritage Fund.
We can help you find classical music you'll love
Take a 2 minute quiz to share your taste

We'll recommend YourClassical programming just for you

Discover the power and joy of classical music