You can count on it: Sooner or later the Minnesota Orchestra will be playing heavy metal. Specifically, bronze.
It's an odd coupling, perhaps, but made it's possible by two new church-style bells, custom-made in the Netherlands and tuned to notes that will fit compositions such as Berlioz' Symphonie Fantastique.
There likely will be more bells to come, thanks to a generous benefactor with a sensitive ear.
Until now, the apparent sounds of large bells in Orchestra Hall came mostly from chimes, bell plates or computer-based bell samplings. That took a toll on Brian Mount, the orchestra's principal percussionist. It also bothered Gary B. Cohen, retired professor and chair of the History Department at the University of Minnesota, who knows real bells when he doesn't hear them.
For Mount, there's nothing like the big sound of bronze bells for special moments in Berlioz's famous work or Mahler's Symphony No. 2 or Shostakovich's Symphony No. 11. And there are other works for which the orchestra would need nine or more bells to cover.
"It's been a real point of stress for me," he said. "If you provide really good sounds for the conductors, they'll be happy."
Cohen plays no instrument, but he appreciates authenticity, too. The former professor and History Department chair at the University of Minnesota is a longtime orchestra fan, a loyal contributor and a demanding listener with a finely calibrated ear. He cares enough about musical quality to pay for the two new bells. In return, his name is engraved on both of them.
Although Cohen and the orchestra prefer not to disclose the cost of the first two bells, it could be roughly equivalent to the price of a top-brand grand piano. Costs vary with the grade of the bells, determined by differences in thickness and weight. Spending twice as much might yield only a small improvement in tone, and even that could be diminished by the acoustics in a performance space.
Cohen, who grew up in Los Angeles and attended orchestra rehearsals at the Hollywood Bowl, can cite memorable performances and recordings the way a baseball fan can recall triple plays and grand slams. During one Minnesota Orchestra program featuring Mahler's Ninth Symphony, Mount used computer-rendered bell samples from his position at the back of the stage.
"It didn't come off right," Cohen said, "and I told him so."
The two already knew each other from get-acquainted sessions before concerts at Orchestra Hall. When Cohen retired from the university in 2017, he decided he could contribute "a bit more than what I'd been doing" for the orchestra. Other benefactors had underwritten tours and outreach programs to build concert audiences, "but I wanted to do something where I could hear the difference," he said.
After conversations about a percussion wish list for Mount, who also talked with music director Osmo Vänskä, Cohen pledged to buy the first two bells. They were cast last year by Royal Eijsbouts, a famous foundry in the Netherlands, and delivered to Orchestra Hall in January. Cohen plans to buy one or two more bells annually.
While the two new instruments are ready to go, it's not clear when they will make their debut. A natural target would be the haunting Symphonie Fantastique, but that "requires large orchestral forces and to-date the largest number of musicians we've had onstage together during the pandemic is around 40," said Gwen Pappas, communications director. "It is hard to know when we'll be able to get up in the 80-person range again."
The first two bells are cast in bellbronze, an alloy of 79 percent copper and 21 percent tin. The larger bell, tuned to G1 (low on the musical scale), weighs 715 pounds, measures nearly 3 feet across and has a maximum circumference of nearly 107 inches. The smaller one, tuned to C2, weighs 295 pounds and measures about 2 feet across and 36 inches around.
(By comparison, the largest of the 15 bells in the tower at Minneapolis City Hall produces a resounding middle C and is listed at 7,280 pounds.)
The orchestra bells' overtones are tuned to exactly 1/100th of a halftone, said Joep G.A. van Brussel, the foundry's adjunct-directeur. He added that the Minnesota bells "are a little lighter compared with church bells, making them easier to handle on stage." Each also comes on its own sturdy, wheeled dolly.
Van Brussel said a narrow band around the top of each bell is decorated with scores of little engraved cubes in bas-relief to mimic their much bigger counterparts on the stage backdrop at Orchestra Hall.
"These bells are unique," he said. "There is no other bell with this decoration."
Because neither bell has a clapper, each came with its own metal mallet, which the player will use to strike the instrument.
Royal Eijsbout, founded as a watchmaking enterprise in 1872, has earned an international reputation, casting bells for churches, universities and cities around the world. In 1998, it made six swinging bells — each engraved with the name of a saint — for the Basilica of St. Mary in Minneapolis. A bell weighing about 17,000 pounds that it cast as the anchor of a 68-bell set for a client in Berlin reportedly is the largest single bell in Europe.
Once on stage in Minneapolis, the bells likely will be placed near the back of the stage or even in the wings, depending on the musical scores.
"Other musicians don't want to be near [percussionists and their instruments]," Mount said.
That might help explain why the basement of Mount's home in Plymouth holds a marimba, xylophone, glockenspiel, vibraphone, drum set, triangles, tambourines, several tam-tams and cymbals. He can practice when he wants without driving downtown to Orchestra Hall.
Given that panoply of instruments, what else is on Mount's percussion wish list? New triangles, he said.
After a while they get "played out a little bit," he said. "They get a little bit dull."
High-quality triangles can cost $750 to $1,000, he said, depending on size and different alloys. With the right combination, the sound you could get from a large triangle is "just glorious" and distinct from other percussion — "not just bang, bang, bang or clang, clang, clang."
Cohen said, "If people who care care about music have the means, they shouldn't be bashful about approaching a member of the orchestra" about how to help out.
Musicians "get crazy about instruments," Mount admitted. "It's like a trip down the rabbit hole. … I have 50 tam-tam beaters, depending on if you want the sound of an attack or a bloom , a 'whoo' or something splashier. I have some cymbals that were made in Constantinople [pre-Istanbul]. They're the gold standard, but even they get played out."
Well, then, how about the new bells? What happens if they need tuning?
At the basilica, whose bells are exposed to the elements high in the bell tower, the Netherlands foundry sends representatives annually to do maintenance checks. The orchestra's bells will mostly be kept backstage in climate-controlled quarters, but in any case Mount isn't worried: "If they go slightly out of tune, there are so many overtones that if they get slightly funky, it could easily be viewed as charm."
Love the music?
Donate by phone
1-800-562-8440
Show your support by making a gift to YourClassical.
Each day, we're here for you with thoughtful streams that set the tone for your day – not to mention the stories and programs that inspire you to new discovery and help you explore the music you love.
YourClassical is available for free, because we are listener-supported public media. Take a moment to make your gift today.
Your Donation
$5/month
$10/month
$15/month
$20/month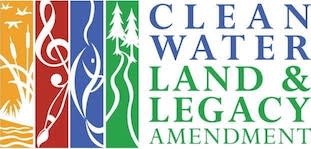 This activity is made possible in part by the Minnesota Legacy Amendment's Arts & Cultural Heritage Fund.
We can help you find classical music you'll love
Take a 2 minute quiz to share your taste

We'll recommend YourClassical programming just for you

Discover the power and joy of classical music