Welcome to Virtual Class Notes Concerts!
Each year, Classical MPR reaches tens of thousands of students across Minnesota through the Class Notes Concerts program. Designed to engage and inspire elementary students through live musical performance, these concerts help cultivate active listening skills and allow students to experience the joy of classical music.
Due to current circumstances, we have adapted the concert content to provide a virtual Class Notes Concert. Today's YourClassical Music Lesson will be a virtual Class Notes concert featuring Gaelynn Lea.
Target age range: Grades K-8
1. Meet Gaelynn Lea. She's a violinist and a songwriter from Duluth, MN.
Write down or tell someone three things you learned from Gaelynn Lea's introduction.
2. Listen and watch Gaelynn Lea play a traditional fiddle tune called Southwind.
Follow up questions for discussion, journaling, or reflection:
• What does it mean to "play by ear?"
• Is a fiddle a different instrument than the violin?
• What is a waltz?
• How are beats organized in a waltz?
3. Gaelynn Lea frequently uses a looping pedal in her music. In the next video, she will explain how a looping pedal works.
There are many kinds of looping pedals. Look at the picture below and explain how a looping pedal works.
4. Next, Gaelynn Lea will play a piece that features the looping pedal.
Gaelynn Lea wrote this song about important friendships. In 2016, this song won a famous songwriting contest called the Tiny Desk Concert contest.
5. Gaelynn's next piece is a duet, which means there is a part for you! Get ready to sing. Gaelynn will tell you what to sing, and when to sing it.
6. Finally, Gaelynn Lea will review a few key ideas from her virtual Class Notes Concert.
Tell us what you learned!
Getting feedback from our audience helps make this program possible. Students, teachers, and parents, please take a minute to complete this short survey about this Virtual Class Notes Concerts.
Have a question or suggestion? Contact Katie Condon, music education specialist.
Love the music?
Donate by phone
1-800-562-8440
Show your support by making a gift to YourClassical.
Each day, we're here for you with thoughtful streams that set the tone for your day – not to mention the stories and programs that inspire you to new discovery and help you explore the music you love.
YourClassical is available for free, because we are listener-supported public media. Take a moment to make your gift today.
Your Donation
$5/month
$10/month
$15/month
$20/month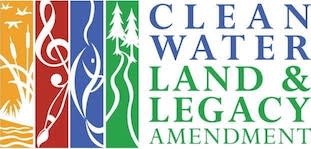 This activity is made possible in part by the Minnesota Legacy Amendment's Arts & Cultural Heritage Fund.
We can help you find classical music you'll love
Take a 2 minute quiz to share your taste

We'll recommend YourClassical programming just for you

Discover the power and joy of classical music