Welcome to Virtual Class Notes Concerts!
Each year, Classical MPR reaches tens of thousands of students across Minnesota through the Class Notes Concerts program. Designed to engage and inspire elementary students through live musical performance, these concerts help cultivate active listening skills and allow students to experience the joy of classical music.
Due to current circumstances, we have adapted the concert content to provide a virtual Class Notes Concert. Today's YourClassical Music Lesson will be a virtual Class Notes concert featuring the Mill City String Quartet.
Target age range: Grades K-8
1. Meet the Mill City String Quartet!
Questions for discussion, reflection, or journaling:
• What are the three instruments in a string quartet?
• How long has Mill City String Quartet been playing music together?
• What are some things Mill City String Quartet needs to do to play well together?
2. In the previous video, Huldah explained the next piece, by the composer DBR, was inspired by civil rights leader Adam Clayton Powell Jr.
Composer DBR goes by his initials.
He was born in 1970 and blends a lot of different genres, or styles, into his music. Learn a little bit more about him and his music here or on his website.
3. Now it's time to learn about the violin! Huldah will tell you some things about her instrument.
Take a look at the diagram of a violin, below. Can you point to and name the following parts?
• Strings
• Pegs
• Neck
• Fingerboard
• Bridge
• Tailpiece
4. Learn a little more about the violin! Erika will explain how using her fingers on the strings change the pitch on her instrument.
Can you explain to someone how violinists use their fingers to change the notes they play? How do they use their fingers to create higher sounds? What about lower sounds?
5. Now it's time to meet Valerie and hear about the viola.
Write down or explain to someone how the violin and the viola are different. Do you remember what ponticello means? To which part of the instrument does it refer?
6. Ruth will introduce you to her instrument, the cello.
What is the big difference between the cello and the other instruments in this video? What does a rock stop do? Why does Ruth love playing the cello? What are two things she thinks about when playing her cello?
7. Mill City String Quartet will play another piece. This piece follows a common musical form: ABA. This means we hear one section, then something that sounds different, then it returns to what we heard in the beginning.
Draw a listening box like the one below. Use the empty boxes to describe each section, through adjectives (describing words) or pictures.
Samuel Coleridge-Taylor was a British composer who lived between the years 1875-1912. You can learn more about him here.
Learn more about ABA structure with the YourClassical Music Lesson: Patterns in Music.
8. Finally, Mill City String Quartet will review a few key ideas from their Class Notes Concert.
Learn more
You can learn more about the Mill City String Quartet on their website.
Tell us what you learned!
Getting feedback from our audience helps make this program possible. Students, teachers, and parents, please take a minute to complete this short survey about this Virtual Class Notes Concerts.
Have a question or suggestion? Contact Katie Condon, music education specialist.
Love the music?
Donate by phone
1-800-562-8440
Show your support by making a gift to YourClassical.
Each day, we're here for you with thoughtful streams that set the tone for your day – not to mention the stories and programs that inspire you to new discovery and help you explore the music you love.
YourClassical is available for free, because we are listener-supported public media. Take a moment to make your gift today.
Your Donation
$5/month
$10/month
$15/month
$20/month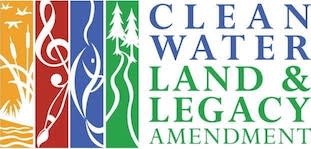 This activity is made possible in part by the Minnesota Legacy Amendment's Arts & Cultural Heritage Fund.
We can help you find classical music you'll love
Take a 2 minute quiz to share your taste

We'll recommend YourClassical programming just for you

Discover the power and joy of classical music