The Minnesota Orchestra, conducted by Karina Canellakis, ends its summer season with a concert featuring Peter Tchaikovsky's Symphony No. 4, plus selections from William Grant Still's Symphony No. 1 and Wolfgang Amadeus Mozart's Piano Concerto No. 21, with pianist Jon Kimura Parker. Listen now, with host Steve Seel.
Details of Vänskä's final season announced
Proof of vaccination or negative COVID test required at concerts
8 p.m. Friday, Aug. 27
Minnesota Orchestra
Karina Canellakis, conductor
Jon Kimura Parker, piano
TCHAIKOVSKY: Symphony No. 4
STILL: Symphony No. 1 (Afro-American) — final movement
MOZART: Piano Concerto No. 21 — second and third movements
Love the music?
Donate by phone
1-800-562-8440
Show your support by making a gift to YourClassical.
Each day, we're here for you with thoughtful streams that set the tone for your day – not to mention the stories and programs that inspire you to new discovery and help you explore the music you love.
YourClassical is available for free, because we are listener-supported public media. Take a moment to make your gift today.
Your Donation
$5/month
$10/month
$15/month
$20/month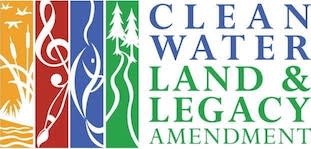 This activity is made possible in part by the Minnesota Legacy Amendment's Arts & Cultural Heritage Fund.
We can help you find classical music you'll love
Take a 2 minute quiz to share your taste

We'll recommend YourClassical programming just for you

Discover the power and joy of classical music