Celebrate great classical music in honor of Juneteenth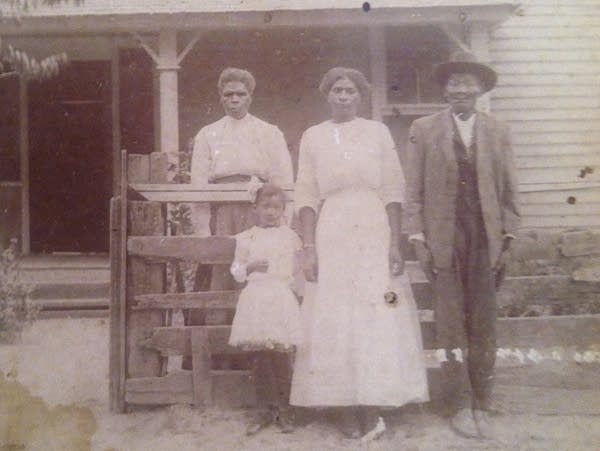 ---
Juneteenth: A Musical Celebration
2:18:47
---
For many Americans, July 4, 1776, was the ultimate day of freedom, but unfortunately, it wasn't actually a day of liberty and justice for all. Across the South, Afro-Americans were still enslaved, and it wouldn't be until June 19, 1865, when they all would be freed. It was on that day when a Union Army general rode down to Galveston, Texas, with news that the Civil War was over. That news meant all slaves must be freed at once. It's a day still celebrated among Afro-Americans as a holiday called Juneteenth.
This Juneteenth, we're celebrating by featuring black classical composers each hour on air. Listen now to some of the music with our 2-hour playlist in the player above, with track listings below.
And here are six other great pieces worth exploring as we celebrate Juneteenth:
1. Francis Johnson
Composers of African descent were rare during America's Antebellum Period, but Francis "Frank" Johnson still managed to make a name for himself. Born in Pennsylvania in 1792, he would grow up to become a trumpet and violin virtuoso, all while writing dance-inspired music still performed and listened to today. For Juneteenth, we're featuring two works by Francis Johnson — The Philadelphia Gray's Quickstep and The Princeton Grand March.
LISTEN — Francis Johnson: Philadelphia Gray's Quickstep & Princeton Grand March

Performed by the Symphony Orchestra of America and Matthew H. Phillips
2. Margaret Bonds
Over the course of American slavery, songs, known today as negro spirituals, were used to pass along secret messages of escape. At the end of slavery, the tradition of negro spirituals has been maintained through word of mouth, black church traditions, and in some cases, music education. Afro-American music educator and composer Margaret Bonds did her part in keeping negro spirituals alive by not only performing them on piano, but teaching them to her many students. A great example of this is found in her negro spiritual-inspired Troubled Water.
LISTEN — Margaret Bonds: Troubled Water

Performed by Joel Fan
3. Adolphus Hailstork
In 1619, the first slave ship arrived in the United States off the coast of Virginia in Chesapeake Bay. While much of that state's history is dark, Virginia-based composer Adolphus Hailstork shines as a beacon of light toward the future of racial equity and equality. In addition to teaching the next generation of composers, Hailstork serves as composer-in-residence at Norfolk State University and Old Dominion University. In 1992, he was named cultural laureate of Virginia. This year's Juneteenth celebration features a work he wrote after a well-known spiritual, his Fanfare on Amazing Grace.
LISTEN — Adolphus Hailstork: Fanfare on Amazing Grace

Performed by the Virginia Symphony Orchestra and JoAnn Falletta
4. Valerie Coleman
Being black in the United States is a challenge in itself, but being a black woman in America has proved to be even more of a challenge since the first Juneteenth. For Josephine Baker, the only option was to move to France, where she hoped to find a more equitable social climate. In 2006, Afro-American composer Valerie Coleman honored the legacy of Baker by musically depicting her life and work. Portraits of Josephine has since become a standard for the black chamber ensemble it was written for, Imani Winds.
LISTEN — Valerie Coleman: Portraits of Josephine

Performed by Imani Winds
5. Terence Blanchard
The official end of slavery was a joyous moment for many. Others responded in a different way. Just months after Juneteenth, a group of Confederate veterans convened in Tennessee and formed an organization known today as the Ku Klux Klan. Over the decades, the organization grew, spreading hate and fear across America. Afro-American film director, writer and producer "Spike" Lee decided to tell the story of a real-life infiltration of the KKK in the 2018 film BlacKkKlansman. He asked Afro-American film composer Terence Blanchard to write the score, and it's an excerpt from that score that offers the most contemporary part of this year's Juneteenth celebration.
LISTEN — Terence Blanchard: Tale of Two Powers & Photo Opps (from BlacKkKlansman)

Excerpts from the BlacKkKlansman music score
6. William Banfield
It's important to recognize and celebrate the accomplishments of Afro-Americans for Juneteenth, and composer William Banfield does that year-round. He serves as a professor in the Liberal Arts Department and director of Africana Studies at the Berklee College of Music. In addition to teaching his students black music history, he teaches listeners through his own compositions. His Symphony No. 6 (Four Songs for Five American Voices), honors some of America's most significant black musicians, including Duke Ellington, Miles Davis, Dizzy Gillespie and Sarah Vaughn. The opening movement is an homage to Leonard Bernstein, who played a big role in the civil-rights movement, 100 years after the first Juneteenth.
LISTEN — William Banfield: Symphony No. 6

Performed by the Akron Symphony Orchestra and Alan Balter
On this, the 155th anniversary of Juneteenth, we hope you'll use this music to enrich your knowledge of black history, broaden your perspective of black present, and draw positive hopes for black future. Happy Juneteenth!
Here are the works featured in the 2-hour playlist above. Listen to Classical MPR throughout the day on June 19 to hear more great music for Juneteenth each hour.
Valerie Coleman: Umoja
William Grant Still: Symphony No. 1 (Afro-American)
Quincy Jones: The Color Purple: Main Theme
Florence Price: Symphony No. 4
George Walker: Folk Songs for Orchestra
Valerie Coleman: Red Clay and Mississippi Delta
Betty King: Spring Intermezzo
Traditional spiritual: "The Lily of the Valley"
Nathaniel Dett: Magnolia Suite
William Dawson: Negro Folk Symphony