Major Themes: Our top picks in classical music, from early music to contemporary female composers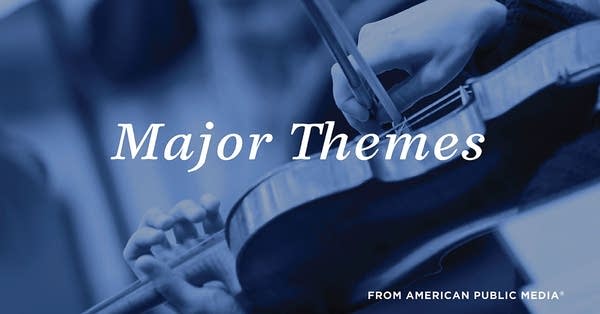 Welcome to Major Themes, a monthly feature in which classical music experts recommend a must-hear recording based on what's happening at classical stations and programs around the country. This month, we checked in with friends in New York, Ohio, Minnesota, Tennessee and Chicago. Here are their top picks for must-hear recordings.
Images: Music of Jeff Tyzik; Eastman Wind Ensemble, conducted by Mark Davis Scatterday (Summit)
Classical 91.5 regularly features Rochester composers, performers and ensembles. But each April we do a special celebration called Performance Rochester, where each day we highlight live recordings from local ensembles' most recent concert seasons. In celebration of Rochester, we recommend Images: Music of Jeff Tyzik, featuring the Eastman Wind Ensemble, conducted by Mark Davis Scatterday. Grammy-winning composer and conductor Tyzik was commissioned to write a work for the 100th anniversary of Rochester's Memorial Art Gallery. Images: Musical Impressions of an Art Museum was inspired by American metal sculptor Albert Paley's sculpture Convergence. Tyzik is principal pops conductor of the Rochester Philharmonic, Detroit, Dallas, Oregon and Florida Orchestras. — Ruth Phinney, program director at WXXI's Classical 91.5 (Rochester, N.Y.)
LISTEN — Tyzik: Images — I. Convergence

---
Buxtehude: Membra Jesu Nostri; Ricercar Consort, conducted by Philippe Pierlot (Mirare)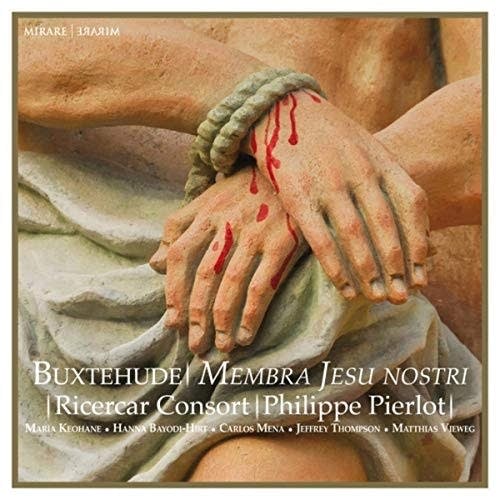 Major Themes recently featured a recording called Seven Responses, performed by ICE and the Crossing. Now, I'd like to recommend a gorgeous new release of the work that inspired Seven Responses: Dieterich Buxtehude's Membra Jesu Nostri, performed by the Ricercar Consort. Buxtehude, usually only remembered as the organist who inspired Bach's pilgrimage to Lubeck, shines here as a master in his own right. These cantatas were intended to inspire spiritual contemplation by moving the emotions of the listener, and the Ricercar Consort brings exactly the right meditative mood to the music. Each movement gleams with subtle beauty. — Sara Schneider, producer and host of Early Music Now from WFMT (Chicago)
LISTEN — Buxtehude: Membra Jesu Nostri — Concerto a 3 voci [Ad cor]

---
Project W: Works by Diverse Women Composers; Chicago Sinfonetta, conducted by Mei-Ann Chen (Cedille)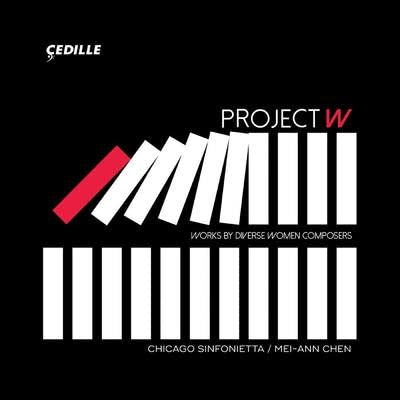 Right now, I'm listening to a great new recording called Project W, by the Chicago Sinfonietta and its music director, Mei-Ann Chen. We had just started our calls for nominations for Performance Today's Classical Woman of the Year Award when my colleague Julie Amacher (program director for Classical 24) stopped by with this new album. She said it was a must listen. This is, indeed, a fantastic and important album. All of the compositions were written by women, commissioned by the Chicago Sinfonietta. In particular, I'm enjoying Sin Fronteras, by Brazilian-American composer Clarice Assad. I wasn't quite sure what to make of the title, but it becomes clear and quite clever once you listen. Assad describes the piece as "an aural journal [from] the bottom of South America … to the top of the northern hemisphere via Central America." You can hear her pick up little motifs or melodies along the way, collecting them in the score like souvenirs, until you have a full suitcase of delightful and connected musical themes. I loved this piece. As the liner notes point out, on average just 1.3 percent of all works programmed by professional orchestras were written by women. I hope we continue to hear more albums like this, showcasing the charm and depth of women composers we otherwise don't get to hear. — Suzanne Schaffer, senior producer for Performance Today from American Public Media (St. Paul, Minn.)
LISTEN — Assad: Sin Fronteras

With the Chattanooga Symphony and Opera recently celebrating the world premiere of George S. Clinton's The Rose of Sonora — a violin concerto inspired by legendary women of the Wild West — with the CSO's concert master, Holly Mulcahy soloing on the violin on April 25, we've had our minds set on the women who inspire us. That's why we were so excited to receive a copy of Project W, a world premiere recording project from the Chicago Sinfonietta, dedicated to celebrating diverse women composers from all over the world. Conductor Mei-Ann Chen breathes life into African-American composer Florence Price's Dances in the Canebrakes and Jennifer Higdon's delightful Dance Card, along with many other noteworthy pieces such as Indian-American composer Reena Esmail's Charukeshi Bandish. We've fallen in love with this wonderful project, and it's a recording we'll certainly be reaching for over and over again. — Edyn-Mae Stevenson, music director of WSMC's Classical 90.5 (Collegedale, Tenn.)
LISTEN — Price: Dances in the Canebrakes — No. 2. Tropical Noon

---
Lara Downes: Holes in the Sky (Portrait)
From the imaginative artist who gave us Exiles' Cafe and For Lenny, Lara Downes' new CD, Holes in the Sky, is a tribute to the women "who were ahead of their time in the courage of their creativity, who paved the way for me to take my own musical journey." This collection of 22 pieces is "genre-fluid" — Judy Collins sings her song "Albatross"; Simone Dinnerstein joins Downes in Ellis Island, by Meredith Monk; Rachel Barton Pine partners with Downes in Blue Piece, by Libby Larsen. Other selections are written and performed by trailblazers from Billie Holiday and Florence Price to Clarice Assad and Jennifer Higdon. Downes recently appeared in Ohio and did an in-studio recital at WCLV, playing selections from Holes in the Sky. — Bill O'Connell, program director of WCLV 104.9's Ideastream (Cleveland)
LISTEN — Monk: Ellis Island

Before you go...
Thank you for choosing YourClassical as your go-to for your classical music. In addition to the variety of music streams we have, we're proud to offer features like the one you're reading right now. Help us continue to give you what you love by making a gift today, in support of YourClassical.