Clara Schumann, the subject of the first episode of our new Decomposed podcast, is among the greatest women composers. But here are 20 other women composers you should know, too.
Be sure to check out the Spotify playlist at the bottom for selections from each composer.
1. Gloria Coates (b. 1938)
This Wisconsin-born composer was called "the greatest woman symphonist" by the New York Times. Her minimalist music pushed the boundaries of the classical sound.
Recommended listening: Symphony No. 4 (Chiaroscuro)
2. Emily Lau (b. 1984)
Emily Lau fuses together ancient and new musics to become what BBC radio calls "haunting" and "emotional." Lau also sings and performs several of her own works.
Recommended Listening: Aydudame
3. L. Viola Kinney (1890-1945)
Lady Viola Kinney was a composer, pianist, and teacher in the American South. Her piano work, Mother's Sacrifice, is the only piece of hers that has been published, but has left a mark on piano repertoire ever since.
Recommended Listening: Mother's Sacrifice
4. Julia Perry (1924-1979)
Perry is considered to be one of the most theoretically significant black composers of the 20th century. Her music is both powerful and highly intellectual and was widely performed in Italy during her lifetime.
Recommended Listening: Short Piece for Orchestra
LISTEN — Distinguished Rebels: Julia Perry

00:00
0
Distinguished Rebels - Julia Perry
5. Teresa Carreno (1853-1917)
Teresa Carreno is best known for her piano works, but has written in several genres. Beyond composing, she also founded, ran, performed in and conducted her own opera company in her home country of Venezuela.
Recommended Listening: String Quartet in B Minor
LISTEN — Distinguished Rebels: Teresa Carreno

00:00
0
Distinguished Rebels - Teresa Carreno
6. Caroline Shaw (b. 1982)
Shaw is the youngest person ever to win the Pulitzer Prize for her music. She also performs with Grammy award winning ensemble Roomful of Teeth.
Recommended Listening: So Quietly
LISTEN — Distinguished Rebels: Caroline Shaw

00:00
0
Distinguished Rebels - Caroline Shaw
7. Lady Dean Poldowski (1879-1932)
This Polish composer lived in London. She published music under several names including Regine Wieniawski, Lady Irene Dean Paul, and Madame Poldowski among several others. Poldowski music is haunting and strange, many of her more morbid works inspired by the death of her 2 year old son in in 1904.
Recommended Listening: L'Heure Exquise
8. Undine Smith Moore (1904-1989)
Smith Moore studied at historic Fisk University. Her compositions are strongly rooted in the African American Spiritual tradition.
Recommended Piece: I believe this is Jesus
9. Margaret Bonds (1913-1972)
Bonds grew up in Chicago surrounded by some of the best musicians of the time, including Florence Price and Will Marion Cook. Bonds not only composed a large catalogue of works in all genres, but was an incredible performer. She was the first black soloist with the Chicago Symphony Orchestra.
Recommended Listening: Troubled Water
10. Florence Price (1887-1953)
Price was the first black woman to have an orchestral work performed by a major American orchestra.Her compositions expertly weave together folk and classical influences to create a uniquely American sound.
Recommended Listening: Symphony in E Minor
LISTEN — Distinguished Rebels: Florence Price

00:00
0
Distinguished Rebels - Florence Price
11. Ruth Crawford Seeger (1901-1953)
Crawford Seeger is not only a Guggenheim Fellow in composition, but is also one of the most extensive collectors of American Folk music. Seeger's compositions are amazing experiments in counterpoint and effortlessly mix atonality and classical form.
Recommended Listening: Theme and Variations
12. Ethel Smyth (1858-1944)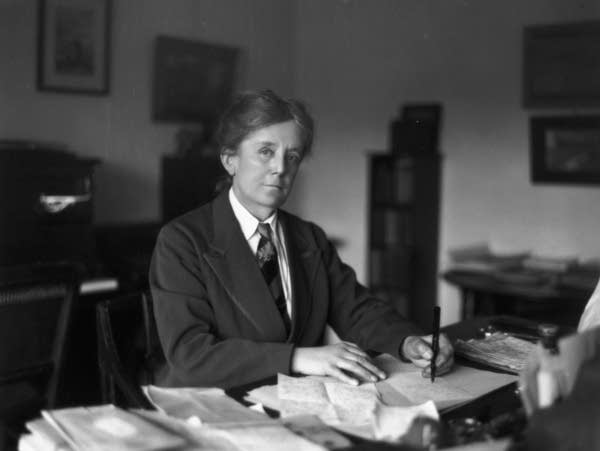 Ethel Smyth is not only one of England's most renowned opera composers, but she also was an avid supporter of the Suffrage movement. Her compositions were often critiqued for sounding too masculine, but Smyth was never deterred and wrote the very first opera by a female composer to be performed at New York City's Metropolitan Opera.
Recommended Listening: Mass in D
LISTEN — Distinguished Rebels: Ethel Smyth

00:00
0
Distinguished Rebels - Ethel Smyth
13. Pauline Viardot (1821-1910)
Though you may know Viardot as a singer who originated several of Rossini's most famous roles, Viardot also composed over 100 pieces. She also wrote several technique books and edited critical editions of Schubert art song.
Recommended Listening: Havanaise
14. Marianna Martinez (1744-1812)
Martinez moved to Austria from Spain as a child. She studied music with Haydn and composed several works in the Baroque Style. She inherited a large estate later in life and held musical soirees that were attended by Haydn and Mozart in addition to starting a singing school.
Recommended Listening: Overture in C Major
15. Dawn Avery (Birth Year Unavailable)
Avery is a composer, cellist, and vocalist who focuses on blending contemporary and classical music into a totally unique sound. Much of her work is inspired by her Mohawk heritage.
Recommended Listening: Wakan Tanka (Buffalo)
16. Laura Pettigrew (b. 1954)
This Canadian composer and Flautist has had works premiered by the Toronto Symphony. Her music is Inspired by historical events, people, landscape, mythology and literature.
Recommended Listening: Dance of Life
17. Errollyn Wallen (b. 1958)
Wallen is considered to be the "Renaissance woman of contemporary British music." Not only a respected classical composer, Wallen is also a highly successful singer songwriter. Her work ha appeared alongside that of Bjork and Meredith Monk.
Recommended Listening: Mighty River
18. Jocelyn Morlock (b. 1969)
This Canadian composer has a post modernist style that pushes the boundaries of tonality. She is currently the Vancouver Symphony Orchestra Composer in Residence.
Recommended Listening: Aeromancy
19. Ruth Schonthal (1924-2006)
Schonthal was born in Germany but was forced to flee during WWII. Her piano compositions are expressionist in nature and she studied under Paul Hindemith.
Recommended Listening: Fragments From a Woman's Diary
20. Delia Derbyshire (1937-2001)
Derbyshire was a pioneer of electronic music. Her work with BBC's Radiophonic Workshop produced some of the most iconic sounds of the 60s, including the theme song for the television show Doctor Who.
Recommended Listening: Homunculus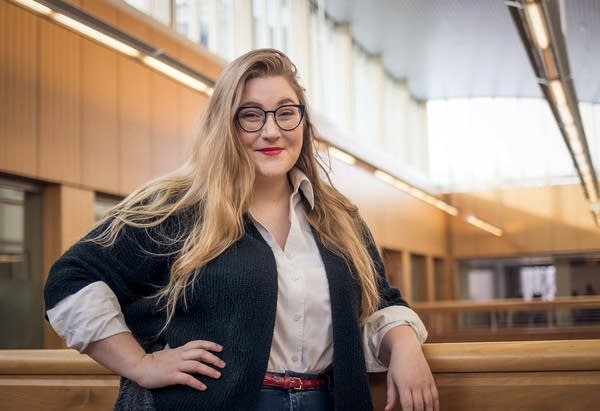 Siriana Lundgren is a senior at St. Olaf College where she studies Vocal Performance and Women's and Gender Studies. She is passionate about highlighting hidden histories, especially those of marginalized populations. She writes and produces the Da Capo podcast for Music Theory Examples by Women and she also created and currently operates the Music that Built the West, a digital exhibit on American Frontier Music. She recently mapped the life of composer Darius Milhaud and presented on this research at the American Musicological Society Midwest Chapter 2017 Fall Meeting. Additionally, she has investigated Parisian salons of La Belle Époque and Les Années Folles and opera buffa of the early 19th century. She hopes to pursue graduate school in musicology with a focus on frontier music and public feminist musicology. While not researching, Siriana sings opera, and while not singing, she can likely be found watching Star Trek.
Love the music?
Donate by phone
1-800-562-8440
Show your support by making a gift to YourClassical.
Each day, we're here for you with thoughtful streams that set the tone for your day – not to mention the stories and programs that inspire you to new discovery and help you explore the music you love.
YourClassical is available for free, because we are listener-supported public media. Take a moment to make your gift today.
Your Donation
$5/month
$10/month
$15/month
$20/month
We can help you find classical music you'll love
Take a 2 minute quiz to share your taste

We'll recommend YourClassical programming just for you

Discover the power and joy of classical music