Major Themes: Our top picks in classical music, from 'Portraits of Langston' to 'Rocky Point Holiday'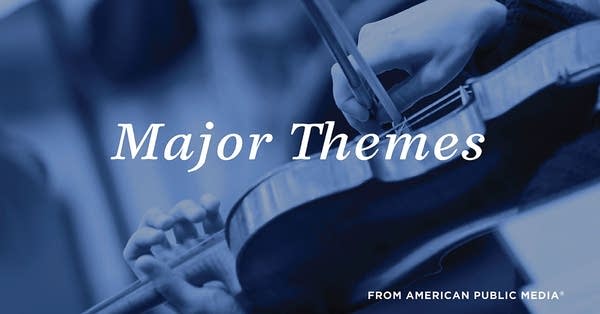 Welcome to Major Themes, a monthly feature in which classical music experts recommend a must-hear recording based on what's happening at classical stations and programs around the country. This month, we checked in with friends in Minnesota, New York and Ohio. Here are their top picks for must-hear recordings.
Valerie Coleman: Portraits of Langston, from the McGill/McHale Trio's Portraits (Cedille)
Recently, WOSU Public Media's Classical 101 took part in Columbus' Harlem Renaissance celebration with a concert at the Columbus Museum of Art. Portraits of Langston featured chamber music by William Grant Still and the title work by Valerie Coleman. We're excerpting highlights from that concert for broadcast on Feb. 24 at 7 p.m. eastern. We'll also be airing a series of modules called "Echoes of the Harlem Renaissance" during Black History Month. It's not easy to find recordings of Coleman's piece (which is really surprising), but the McGill/McHale Trio's version contains the wonderful narration from the writings of Langston Hughes — Cheryl Dring, program director at WOSU Public Media's Classical 101 (Columbus, Ohio)
LISTEN — Coleman: Portraits of Langston - Dance Africaine

---
Morten Lauridsen: Light Eternal, with the Chamber Choir of Europe, conducted by Nicol Matt (DG)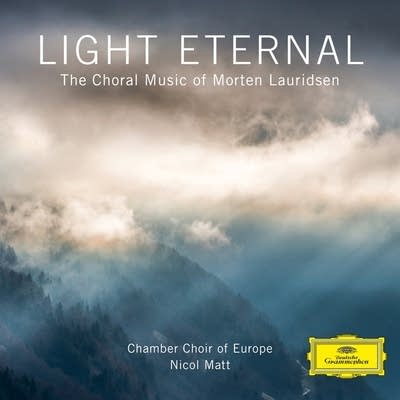 90.9 WGUC had the recent pleasure of interviewing composer Morten Lauridsen following the release of his latest album, Light Eternal. His ability to capture the true beauty and potential of the human voice is unmatched. If you've heard his music, you understand how powerfully moving it can be. This new album with Nicol Matt and the Chamber Choir of Europe is no exception. It contains some of the choral works he's become famous for — Lux Aeterna, selections from Les Chansons des Roses and O Magnum Mysterium. It also contains two world premiere recordings. The interview with Lauridsen is featured in WGUC's music blog, Clef Notes. — Jessica Lorey, classical music director 90.9 WGUC, (Cincinnati, Ohio)
LISTEN — Lauridsen: O Magnum Mysterium

---
A Far Cry: Visions and Variations (Crier Records)
February has rolled in with our fund drive, Black History Month celebrations and, of course, the Grammy Awards. One CD worth keeping your eye (and ears) on is the understated and elegant Visions and Variations, by A Far Cry. This chamber group followed up a super effort, Dreams & Prayers, with a release that has just three works — but all so beautifully played that they earned Grammy nods in two categories: best small ensemble and best engineered. The indie orchestra didn't win an award, but it paid for this recording through crowdfunding — and that's a storyline we can all get behind. — Julia Figueras, music director, WXXI Classical 91.5 (Rochester, N.Y.)
LISTEN — Britten: Variations on a Theme of Frank Bridge - No. 10, Fugue and Finale

---
Gustav Mahler: Symphony No. 2 (Resurrection), with the Minnesota Orchestra and Chorale, conducted by Osmo Vänskä (BIS)
With all the classical music available today, it can be easy to neglect favorite pieces by favorite composers. Then when you least expect it, you're reminded of some work you haven't heard in ages. A few weeks ago, I was reminded that I hadn't listened to Mahler for a long while when his Symphony No. 1 (Titan) showed up in the latest installment of Classical Kids Storytime, The Mouse and the Lion. Who would've thought that his music would work so well with this story? Our super producer, Valerie Kahler, that's who. I've been down a Mahler rabbit hole ever since, especially this new release of his Resurrection Symphony with the Minnesota Orchestra. No flowery description of the performance is necessary. You can sum it up with one word: sublime. — Scott Blankenship, host, Classical 24 (St. Paul, Minn.)
LISTEN — Mahler: Symphony No. 2 - II. Andante moderato

---
Ron Nelson: Holidays & Epiphanies, with the Dallas Wind Symphony, conducted by Jerry Junkins (Reference Recordings)
Ron Nelson's music is known widely in the concert band world, but it might not be as familiar to classical listeners. A recent episode of Composers Datebook noting the 1967 premiere of his jaunty Rocky Point Holiday reminded me of what a shame that he's not more familiar to traditionally orchestral audiences. A great place to start for neophytes is Jerry Junkin's fabulous compendium with his Dallas forces, Holidays & Epiphanies. It's a musical and sonic delight. Don't be put off by the title, which refers to the composer's works about holidays of the vacation kind, not the yuletide variety. — Randy Salas, senior digital producer for classical, Minnesota Public Radio/American Public Media (St. Paul, Minn.)
LISTEN — Nelson: Rocky Point Holiday

Before you go...
Thank you for choosing YourClassical as your go-to for your classical music. In addition to the variety of music streams we have, we're proud to offer features like the one you're reading right now. Help us continue to give you what you love by making a gift today, in support of YourClassical.