Give yourself some 'Breathing Room' with classical host Elena See's playlist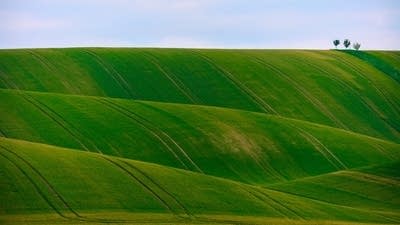 When life is hectic or you need a break from the news, feel better and live bigger with classical music. This week, classical host Elena See shares music to help give us all some "Breathing Room."
Tracklist
00:00:00
Ralph Vaughan Williams
The Lark Ascending

00:14:17
Eric Whitacre
Sleep

00:19:45
Johannes Brahms
Clarinet Quintet

00:57:30
Enrique Granados
Dance of the Rose

00:59:20
Ludwig van Beethoven
Symphony No. 6

01:40:57
JS Bach
Cello Suite No. 1: I. Prelude

01:43:20
Enrique Granados
Spanish Dances: Suite

01:58:10
Ludovico Einaudi
I giorni

Before you go...
Thank you for choosing YourClassical as your go-to for your classical music. In addition to the variety of music streams we have, we're proud to offer features like the one you're reading right now. Help us continue to give you what you love by making a gift today, in support of YourClassical.