Celebrate the outdoors with our summer classical music playlist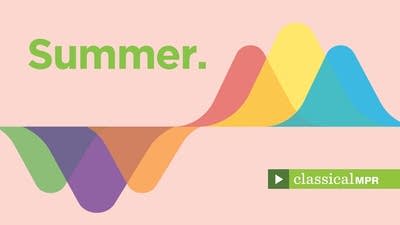 We have curated classical music playlists on YouTube to suit your everyday needs and interests, including music perfect for the beautiful days of summer. Just click the play button, and let your cares melt away.
Want more classical music to match your mood or the season?
Subscribe to our YouTube channel.
Tracklist
00:00
Agathe Backer Grondahl
Fantasy Pieces: Summer Song
Iceland Symphony Orchestra
Bjarne Engeset, conductor

02:17
Edward Elgar
May Song
New Zealand Symphony Orchestra
James Judd, conductor

06:17
Enrique Granados
Cuentos de la juventud: Cancion de mayo (May Song)
Douglas Riva, piano

09:12
Wilhelm Peterson-Berger
Frosoblomster: I. Sommersang (Summer Song)
Norrkoping Symphony Orchestra
Michail Jurowski, conductor

11:30
Edward MacDowell
New England Idyls: II. Mid-summer
James Barbagallo, piano

12:43
Paul Gilson
Melodies Ecossaises: Sweet May Morning
Moscow Symphony Orchestra
Frederic Devreese, conductor

15:54
Claude Debussy
Suite Bergamasque: Clair de Lune (Moonlight)
Zsuzsa Kollar, piano

20:48
Frederick Delius
3 Small Tone Poems: No. 1 - Summer Evening
Royal Scottish National Orchestra
David Lloyd-Jones, conductor

26:58
Felix Mendelssohn
Songs Without Words: No. 25 "May Breezes"
Daniela Ruso, piano

30:12
Edward German
The Seasons: Summer
RTE Concert Orchestra
Andrew Penny, conductor

37:04
Peter Tchaikovsky
The Seasons: May Nights
Ilona Prunyi, piano

40:53
Nikolay Rimsky-Korsakov
May Night: Overture
Moscow Symphony Orchestra
Igor Golovchin, conductor

51:02
Edvard Grieg
Lyric Pieces, Book 10: II. Sommeraften (Summer's Eve)
Martin Lapsansky, piano

53:23
Edward German
Romeo and Juliet: Nocturne
Slovak Radio Symphony Orchestra
Adrian Leaper, conductor

58:14
Robert Schumann
Kinderszenen (Scenes from Childhood): Träumerei (Dreaming)
Ethella Chuprik, piano

Courtesy of Naxos of America, Inc.
Before you go...
Thank you for choosing YourClassical as your go-to for your classical music. In addition to the variety of music streams we have, we're proud to offer features like the one you're reading right now. Help us continue to give you what you love by making a gift today, in support of YourClassical.