Favorites
The Top 20 Overtures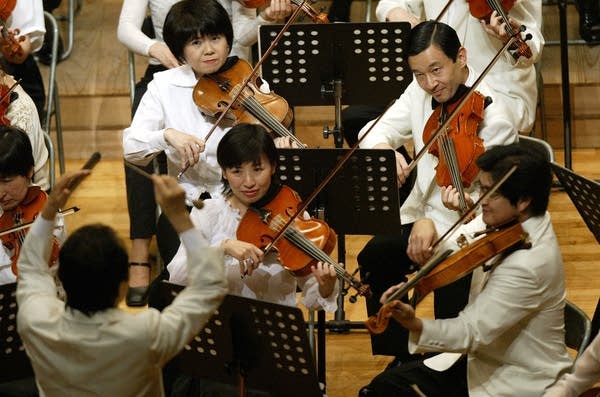 Each month on the YourClassical Favorites stream, we host a vote and a countdown of your musical favorites.
Earlier in January, we asked you to tell us your favorite overtures. We've tallied the results, and on Friday, Jan. 20, starting at 10 a.m. Central Time on our Favorites stream, we'll count down the top 20 favorite overtures — as voted by you.
Follow the results on Twitter — look for the #top20overtures hashtag.
Final Results
20.  Samuel Barber: School for Scandal Overture
19.  Gioacchino Rossini: Il barbiere di Siviglia (Barber of Seville): Overture
18.  Aaron Copland: An Outdoor Overture
17.  George Gershwin: Cuban Overture
16.  Gioacchino Rossini: William Tell: Overture
15.  Richard Wagner: Tannhauser: Overture
14.  Gioacchino Rossini: La gazza ladra (The Thieving Magpie): Overture
13.  Peter Tchaikovsky: 1812 Overture
12.  Hector Berlioz: Roman Carnival Overture
11.  George Frideric Handel: Music for the Royal Fireworks: Overture
10.  Wolfgang Amadeus Mozart: Magic Flute: Overture
9.  Wolfgang Amadeus Mozart: Marriage of Figaro: Overture
8.  Mikhail Glinka: Ruslan and Ludmila: Overture
7.  Felix Mendelssohn: A Midsummer Night's Dream: Overture
6.  Johannes Brahms: Academic Festival Overture
5.  Peter Tchaikovsky: Romeo and Juliet Fantasy Overture
4.  Felix Mendelssohn: Hebrides Overture (Fingal's Cave)
3.  Antonin Dvořák: Carnival Overture
2.  Leonard Bernstein: Candide: Overture
1.  Ludwig van Beethoven: Egmont Overture