Harpist Sunita Staneslow plays 'Ocho Candelikas'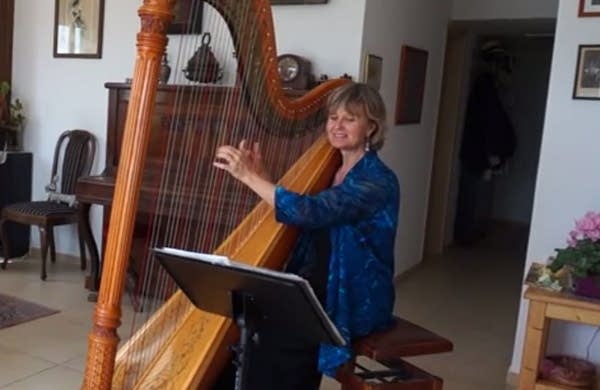 ---
Harpist Sunita Staneslow performs 'Ocho Candelikas'
1:51
---
"Ocho Candelikas" is a tune with distinct Sephardic roots! The spelling of the title may seem a bit "off" to Spanish speakers; that's because the text is actually in Ladino, or Judeo-Spanish, the language of the Sephardim. These were the Jews who lived in Spain for many centuries — and whose culture and language and oral history and food traditions spread throughout the Mediterranean Basin from the time of the Inquisition.
When you listen to Candles Burning Brightly, you'll hear a version of "Ocho Candelikas" that really sizzles! Steve Barnett spiced up his arrangement for Chanticleer in a Latin-jazz style that speaks for itself!
Harpist Sunita Staneslow takes a different approach to Flory Jagoda's tune; it's just as lively, with a bit more emphasis on the sweet. You'll undoubtedly enjoy this setting as much as Barnett's! Just click on the audio player for the harp version.
Back to Candles Burning Brightly main page
Gallery
1 of 1