Hundreds of millions of people around the world hear Johan Holmström's music every day. Johan composed music for Candy Crush Soda Saga, which folks downloaded some half-a-billion times to their phones and tablets.
Candy Crush Soda Saga is categorized as a "casual" game, making the music that much more impressive. Holmström had the opportunity to record the soundtrack using the London Symphony Orchestra at Abbey Road Studios — for a casual game!
And the music is pretty great; unlike previous Candy Crush soundtracks, Soda Saga's music is longer and goes through mood changes before looping back around to the beginning. Be sure to check out the video of the recording session, below.
Gallery
1 of 1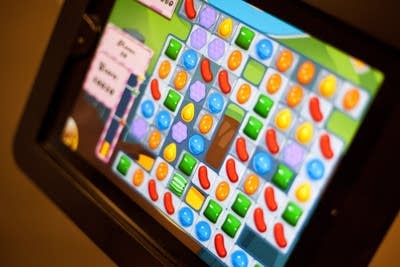 Love the music?
Donate by phone
1-800-562-8440
Show your support by making a gift to YourClassical.
Each day, we're here for you with thoughtful streams that set the tone for your day – not to mention the stories and programs that inspire you to new discovery and help you explore the music you love.
YourClassical is available for free, because we are listener-supported public media. Take a moment to make your gift today.
Your Donation
$5/month
$10/month
$15/month
$20/month
We can help you find classical music you'll love
Take a 2 minute quiz to share your taste

We'll recommend YourClassical programming just for you

Discover the power and joy of classical music