Kate An Hunter decided to follow her heart. She came to veterinary medicine by way of a career as a chemist at 3M.
Like all veterinarians, Kate has a big heart. In her caring hands, animals, large and small, are tended to and made well. Her playlist is filled with the music of the outdoors.
Prokofiev: Lieutenant Kije, "Troika" with Boston Pops led by John Williams. Philips 426 247
Stravinsky: Rite of Spring (finale) Philadelphia Orchestra led by Yannick Nezet-Seguin. DG 19032
Debussy: La Mer, "The Play of Waves" Detroit Symphony Orchestra led by Paul Paray. Mercury 434 343
JS Bach: Flute Sonata in b minor, "Andante" (excerpt) with Philippa Davis, flute. Avie 2101
Dvorak: Symphony No.9, "Allegro con fuoco" New York Philharmonic led by Leonard Bernstein. Sony 60563
Next week: Children's book writer, Charlotte Sullivan, brings a playlist that bends traditional classical music.
Gallery
1 of 1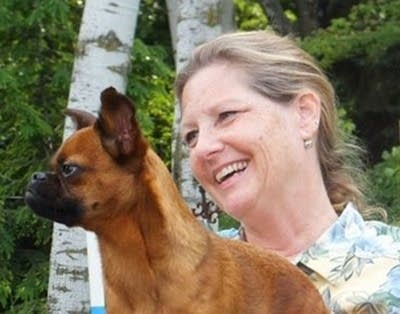 Love the music?
Donate by phone
1-800-562-8440
Show your support by making a gift to YourClassical.
Each day, we're here for you with thoughtful streams that set the tone for your day – not to mention the stories and programs that inspire you to new discovery and help you explore the music you love.
YourClassical is available for free, because we are listener-supported public media. Take a moment to make your gift today.
Your Donation
$5/month
$10/month
$15/month
$20/month
We can help you find classical music you'll love
Take a 2 minute quiz to share your taste

We'll recommend YourClassical programming just for you

Discover the power and joy of classical music