Joe Landsberger is the former President of the the Czech and Slovak SOKOL, the current President of the West 7th (St. Paul) Business Association and a founder of the West End (St. Paul) Arts Council.
Landsberger is a world traveler — he's been to 40 countries and counting — and his playlist is filled with music that nourishes his spirit.
Rachmaninov: Piano Concerto No. 2 (opening movement- excerpt), Jean-Yves Thibaudet, piano with the Cleveland Orchestra led by Vladimir Ashkenazy. London 440 653
Dvořák: Rusalka "Song to the Moon", Renee Fleming with the London Symphony Orchestra led by Georg Solti. London 17172
Liszt: Spanish Rhapsody (excerpt), Sa Chen, piano. Harmonia Mundi 907406
Traditional: Shall We Gather at the River, Anonymous 4. Harmonia Mundi 907326
Saint-Saëns: Symphony No. 3 "Organ" (finale) Michael Murray, organ, with Philadelphia Orchestra led by Eugene Ormandy. Telarc 80051
Next Week: Kate An Hunter is a veterinarian who loves animals and classical music.
Gallery
1 of 1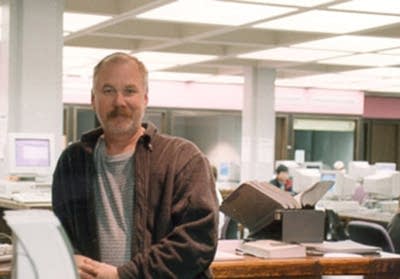 Love the music?
Donate by phone
1-800-562-8440
Show your support by making a gift to YourClassical.
Each day, we're here for you with thoughtful streams that set the tone for your day – not to mention the stories and programs that inspire you to new discovery and help you explore the music you love.
YourClassical is available for free, because we are listener-supported public media. Take a moment to make your gift today.
Your Donation
$5/month
$10/month
$15/month
$20/month
We can help you find classical music you'll love
Take a 2 minute quiz to share your taste

We'll recommend YourClassical programming just for you

Discover the power and joy of classical music