Top Score
Darren Korb Talks Bastion on Top Score
---
---
Not long after we began making episodes of Top Score here at Classical MPR, I started receiving requests to do a show on Darren Korb's music to a game called Bastion.
Initially, Bastion was only available via download from Xbox for play on Xbox 360 or PC; now the game is available on Steam, Google Chrome and Mac.
Two things I instantly adored about the game were its colors and Darren's music.
Darren's soundtrack to Bastion could be described as worldly Americana; a frontier sound mixed with exotic elements. Like banjo mixed with oud.
Darren calls it "acoustic frontier trip-hop."
He had a finger in every single sound heard in Bastion, as the sole audio director on the project. Darren recorded and edited narrator Logan Cunningham, created all the sound effects and did the score.
The game itself won numerous awards and nominations; so did Darren's score.
You can hear Darren talk about the sounds of Bastion on the new episode of Top Score from Classical MPR - also available on iTunes.
Gallery
7 of 7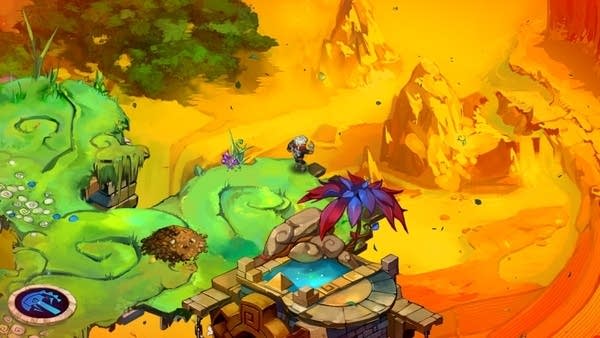 1 of 7
2 of 7