SymphonyCast
From the BBC Proms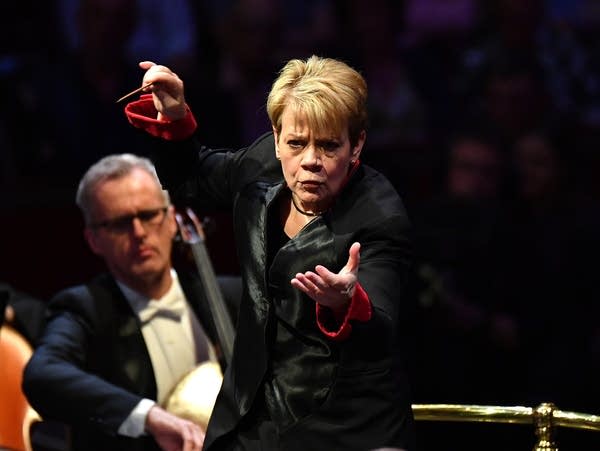 We're at the BBC Proms for the Baltimore Symphony Orchestra's Bernstein-filled Proms debut.
Episode Playlist
Hour 1
BERNSTEIN: Slava! A Political Overture
BERNSTEIN: Symphony No. 2, "The Age of Anxiety"
Hour 2
SHOSTAKOVICH: Symphony No. 5
GERSHWIN: I Got Plenty o' Nuttin' and Oh Lawd, I'm on My Way
RIMSKY-KORSAKOV: Capriccio espagnol
King 5
Notes
Ted H. of Golden, CO, won this week's Encore Contest by correctly identifying Schubert's Kupelwieser Waltz.