If you're a fan of Sergei Prokofiev's Peter and the Wolf, you'll be excited to know that the classic musical children's story is getting an update from Bono. His animated version looks beautiful and adds a new dimension to the original story. It streams on Max starting Oct. 19, but you can watch the trailer right now (and while you're waiting, delight yourself by watching YourClassical Storytime).
Bono's daughter, meanwhile, stars in a new musical comedy getting great reviews. Flora and Son has Eve Hewson as a single mom at war with her rebellious teenage son. When she rescues a guitar from a dumpster, she discovers that one person's trash can be a family's salvation. Director John Carney is a genius at making intimate movies about the enormous power of music, transforming stories that in lesser hands could've been treacle, and spinning them into gold – as he did with two earlier must-see films, Once and Sing Street.
And while we still have to wait until Nov. 22 for the release of the Bernstein biopic Maestro, here's a new story about how Bradley Cooper learned to "lead it like Lenny" and get all the right podium moves for the screen, with help from real conductors.
Finally, a new music documentary opens Friday: Joan Baez I Am A Noise. At the end of a 60-year career, legendary singer and activist Joan Baez takes an honest look back and a deep look inward as she tries to make sense of her larger-than life, along with the personal struggles she's kept private. As she says in the trailer, "I'm not really great with one-on-one relationships; I'm great with one-on-2,000."
See you at the movies!
Love the music?
Donate by phone
1-800-562-8440
Show your support by making a gift to YourClassical.
Each day, we're here for you with thoughtful streams that set the tone for your day – not to mention the stories and programs that inspire you to new discovery and help you explore the music you love.
YourClassical is available for free, because we are listener-supported public media. Take a moment to make your gift today.
Your Donation
$5/month
$10/month
$15/month
$20/month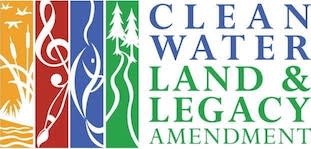 This activity is made possible in part by the Minnesota Legacy Amendment's Arts & Cultural Heritage Fund.
We can help you find classical music you'll love
Take a 2 minute quiz to share your taste

We'll recommend YourClassical programming just for you

Discover the power and joy of classical music