I don't know precisely who first coined the expression 'the good old days,' but there's a case to be made that we're in them right now, because from Nicollet Mall in Minneapolis to Festival Hall in Fargo, it's a wonderful week for new beginnings.
The new music director of the Minnesota Orchestra, Thomas Søndergård, makes his official debut this weekend. At his first guest gig with the orchestra in 2021, he struck a match to an explosive performance of Richard Strauss' A Hero's Life, and this weekend he'll bring back that incendiary passion with two Strauss tone poems, Don Juan and the rarely heard An Alpine Symphony.  Can't get there? You can still say, "I was present at the beginning," if you catch the excitement wherever you are from our live broadcast on YourClassical MPR at 8 p.m. Friday.
The Fargo-Moorhead Symphony welcomes a first-time guest: violinist Rachel Barton Pine, bringing flowers and fireworks to her part of the program. The FMSO starts its new season with Rachmaninoff's last piece, his Symphonic Dances.
Meanwhile, between Minneapolis and Moorhead, catch the St. Cloud Symphony's season preview concert. Copland and Barber? Check. Springsteen and Prince? Check! Check out the entire season lineup here, and see you at the symphonies!
Love the music?
Donate by phone
1-800-562-8440
Show your support by making a gift to YourClassical.
Each day, we're here for you with thoughtful streams that set the tone for your day – not to mention the stories and programs that inspire you to new discovery and help you explore the music you love.
YourClassical is available for free, because we are listener-supported public media. Take a moment to make your gift today.
Your Donation
$5/month
$10/month
$15/month
$20/month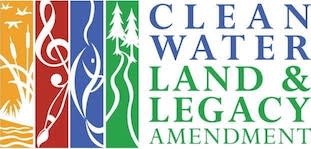 This activity is made possible in part by the Minnesota Legacy Amendment's Arts & Cultural Heritage Fund.
We can help you find classical music you'll love
Take a 2 minute quiz to share your taste

We'll recommend YourClassical programming just for you

Discover the power and joy of classical music