Three great events kick off a new fall season in Minnesota:
The St. Paul Chamber Orchestra welcomes the return of Baroque master Richard Egarr, who sets his sights not only on Vivaldi but further back in time to 16th-century Venice with Giovanni Gabrieli, ahead to 19th-century Vienna with Ludwig van Beethoven, and a modern cross-current on Italian Baroque with Michael Tippett. Catch our live broadcast Saturday night on YourClassical MPR.
The Duluth Superior Symphony Orchestra opens its season with "Across the Modern Sea," including a delightful trip to Scotland by Anna Clyne and Amy Beach's Gaelic Symphony. Conductor Dirk Meyer celebrates his 10th anniversary with the orchestra exactly the way he began, with Orion Weiss performing Edvard Grieg's Piano Concerto.

This last one is sold out, but if you're lucky enough to get a turned-in ticket, George Takei speaks at the House of Hope Sunday Series in St. Paul. The Star Trek actor, composer and activist shares the story of his family's forced internment as Japanese Americans during World War II.
Love the music?
Donate by phone
1-800-562-8440
Show your support by making a gift to YourClassical.
Each day, we're here for you with thoughtful streams that set the tone for your day – not to mention the stories and programs that inspire you to new discovery and help you explore the music you love.
YourClassical is available for free, because we are listener-supported public media. Take a moment to make your gift today.
Your Donation
$5/month
$10/month
$15/month
$20/month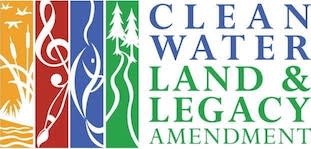 This activity is made possible in part by the Minnesota Legacy Amendment's Arts & Cultural Heritage Fund.
We can help you find classical music you'll love
Take a 2 minute quiz to share your taste

We'll recommend YourClassical programming just for you

Discover the power and joy of classical music