It's a long way from the Latin Quarter of Paris to the Iron Range of Minnesota, but the Northern Lights Music Festival makes the leap this week with Puccini's classic bohemian romance, La Boheme. Performances will take place on Friday, July 14, in Aurora and Sunday, July 16, in Chisholm.
Additionally, Saturday is a BIG day for the Minnesota Orchestra and lots of other musicians participating in the annual International Day of Music, an all-day music marathon from 10 a.m. to 10 p.m., inside and outside of Orchestra Hall in Minneapolis. A wide range of artists and styles culminate in the Minnesota Orchestra performance on Peavy Plaza. And all the music is free!
Love the music?
Donate by phone
1-800-562-8440
Show your support by making a gift to YourClassical.
Each day, we're here for you with thoughtful streams that set the tone for your day – not to mention the stories and programs that inspire you to new discovery and help you explore the music you love.
YourClassical is available for free, because we are listener-supported public media. Take a moment to make your gift today.
Your Donation
$5/month
$10/month
$15/month
$20/month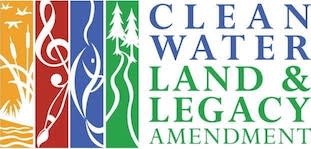 This activity is made possible in part by the Minnesota Legacy Amendment's Arts & Cultural Heritage Fund.
We can help you find classical music you'll love
Take a 2 minute quiz to share your taste

We'll recommend YourClassical programming just for you

Discover the power and joy of classical music