Classical music makes it a classic July Fourth, and the Northern Lights Music Festival celebrates Stars, Stripes and Sousa with their Festive Fourth! concert in Aurora. Favorite pops, and Puccini too, with cast members from their upcoming performance of La Boheme.
And if the fourth is good, does that mean the eighth is twice as good? Two events on July 8, both free, offer lots of great music. 
In Minneapolis, by Stone Arch Bridge, MacPhail Center for Music's annual summer concert festival, Sounds of Summer, starts at 3 p.m. at Water Works at Mill Ruins Park.  Check out performances by MacPhail's Faculty Jazz Combo, Rimshots! percussion ensemble, Community Youth Choir with JD Steele and much more.
In Winona, the Minnesota Beethoven Festival's biggest event is a free pops concert on July 8 by the Minnesota Orchestra. Oh, and if you need something to do earlier in the week, the Minnesota Orchestra also performs free shows in Plymouth and Hudson for their annual Symphony in the Cities series.
And may all your banners be star-spangled!
Love the music?
Donate by phone
1-800-562-8440
Show your support by making a gift to YourClassical.
Each day, we're here for you with thoughtful streams that set the tone for your day – not to mention the stories and programs that inspire you to new discovery and help you explore the music you love.
YourClassical is available for free, because we are listener-supported public media. Take a moment to make your gift today.
Your Donation
$5/month
$10/month
$15/month
$20/month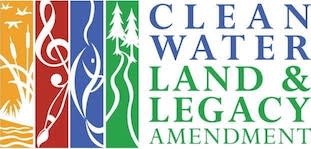 This activity is made possible in part by the Minnesota Legacy Amendment's Arts & Cultural Heritage Fund.
We can help you find classical music you'll love
Take a 2 minute quiz to share your taste

We'll recommend YourClassical programming just for you

Discover the power and joy of classical music