With apologies to Willie Nelson, now's the time for "goin' places that you've never been" — or for going back for more of the summer festivals that make our landscape even more beautiful. Three of them open this week.
 If it's Willie Shakespeare you're looking for, Tuesday opens the 20th anniversary season of the Great River Shakespeare Festival in Winona, with three plays in repertory through the end of July, including As You Like It and The Winters Tale.
Lest you "Exit, pursued by a bear" (as Shakespeare infamously directs in The Winter's Tale), linger in Winona for the Minnesota Beethoven Festival, June 25 to July 16. Some of the hottest tickets are sold out, but don't worry: YourClassical MPR brings you live broadcasts of the Sphinx Virtuosi on Sunday and Joshua Bell with the Academy of St. Martin in the Fields on June 27.
Several of the best string quartets grace the shores of Lake Superior for this year's Madeline Island Chamber Music Festival. On Saturday, it's the Arianna String Quartet, followed by Brooklyn Rider, the Jupiter String Quartet and the American String Quartet. These groups are also mentoring some incredible student quartets, whose concerts represent the star quartets of the future. Enjoy the ferry ride to Madeline Island, or take in the Mainland concert series, through July 22.
Love the music?
Donate by phone
1-800-562-8440
Show your support by making a gift to YourClassical.
Each day, we're here for you with thoughtful streams that set the tone for your day – not to mention the stories and programs that inspire you to new discovery and help you explore the music you love.
YourClassical is available for free, because we are listener-supported public media. Take a moment to make your gift today.
Your Donation
$5/month
$10/month
$15/month
$20/month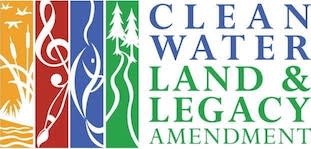 This activity is made possible in part by the Minnesota Legacy Amendment's Arts & Cultural Heritage Fund.
We can help you find classical music you'll love
Take a 2 minute quiz to share your taste

We'll recommend YourClassical programming just for you

Discover the power and joy of classical music