Ludwig van Beethoven, composer of the Pastoral Symphony, was a great nature lover. In his day, the outskirts of Vienna were indeed pastoral. His friends reported that he delighted in long country walks, even during the occasional inevitable thunderstorm that struck during the summer months. He would return from these excursions so invigorated, that he was oblivious to the temporary discomfort and inconvenience of being thoroughly drenched.  
Beethoven fans will enjoy Ludwig al fresco this Friday when the St. Paul Chamber Orchestra projects its livestream concert at Rice Park, outside the Ordway Concert Hall. It's a perfect way to greet the great outdoors, with a free soundtrack from the orchestra's season finale. And should the weather turn stormy (after all, the Pastoral Symphony does that, too), catch our live St. Paul Chamber Orchestra broadcast the next night on YourClassical MPR.
Love the music?
Donate by phone
1-800-562-8440
Show your support by making a gift to YourClassical.
Each day, we're here for you with thoughtful streams that set the tone for your day – not to mention the stories and programs that inspire you to new discovery and help you explore the music you love.
YourClassical is available for free, because we are listener-supported public media. Take a moment to make your gift today.
Your Donation
$5/month
$10/month
$15/month
$20/month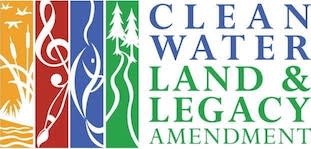 This activity is made possible in part by the Minnesota Legacy Amendment's Arts & Cultural Heritage Fund.
We can help you find classical music you'll love
Take a 2 minute quiz to share your taste

We'll recommend YourClassical programming just for you

Discover the power and joy of classical music