The National Lutheran Choir presents its season finale and farewell concert, Ventures Known & Unknown, featuring some of departing conductor David Cherwien's favorite repertoire during his 21-year tenure with the ensemble.
The concert, featuring guest artists Charles Lazarus and Martin Jean, includes Johann Sebastian Bach's thrilling opening movement of Ein Feste Burg, Johann Cruger's "Awake, My Heart With Gladness," Louis Vierne's "Kyrie" and "Gloria" of Messe Sollennelle, as well as "The Spirit's Work" (Credo) from Kim André Arnesen's Holy Spirit Mass. The program also includes newer music closely tied to the choir's second generation under Cherwien's direction.
Listen to the concert now, with host Steve Staruch, using the player above.
Find out more about the concert in the program below and through the ensemble's official website.
National Lutheran Choir - Ventures Known & Unknown Concert Program
Love the music?
Donate by phone
1-800-562-8440
Show your support by making a gift to YourClassical.
Each day, we're here for you with thoughtful streams that set the tone for your day – not to mention the stories and programs that inspire you to new discovery and help you explore the music you love.
YourClassical is available for free, because we are listener-supported public media. Take a moment to make your gift today.
Your Donation
$5/month
$10/month
$15/month
$20/month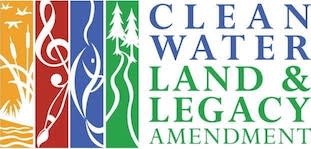 This activity is made possible in part by the Minnesota Legacy Amendment's Arts & Cultural Heritage Fund.
We can help you find classical music you'll love
Take a 2 minute quiz to share your taste

We'll recommend YourClassical programming just for you

Discover the power and joy of classical music