World-class Minnesota conductor now making beer for a cause
---
MPR News with Angela Davis - World-class conductor now making beer for a cause
47:21
---
By Euan Kerr and Maja Beckstrom
William Eddins is a Minnesotan who makes music … and beer. 
How does a world-class orchestra conductor end up co-owner of a brewery?
It started during the COVID-19 pandemic when orchestras abruptly canceled live performances and Eddins found himself out of work with time on his hands. He and a friend turned their beer-making hobby into MetroNOME brewery in downtown St. Paul, with the goal of raising money to pay for music instruments and instruction for Twin Cities children and teens.
The brewery's music venue only seats 50 people, but Eddins is pulling in some big names. Jazz trumpet legend Wynton Marsalis played an impromptu gig at MetroNOME last fall. And, Eddins is preparing for a piano recital on June 3 when the taproom celebrates the first anniversary of its grand opening.   
MPR News guest host Euan Kerr talks with Eddins about his international music career, beer and the brewery's mission.
Guests: 
Bill Eddins is music director emeritus of the Edmonton Symphony Orchestra in Alberta, Canada and a frequent guest conductor of major orchestras throughout the world. He was an associate conductor of the Minnesota Orchestra in the '90s. He's also co-owner of MetroNOME Brewery in downtown St. Paul.  
Subscribe to the MPR News with Angela Davis podcast on: Apple Podcasts, Google Podcasts, Spotify or RSS. 
Use the audio player above to listen to the full conversation.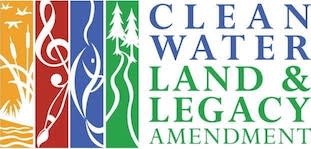 This activity is made possible in part by the Minnesota Legacy Amendment's Arts & Cultural Heritage Fund.