Friday Favorites
Friday Favorites: Amazing Grace, Shostakovich and Project DJ co-host Adeline Smidt
---
Friday Favorites for May 12, 2023
4:00:58
---
On this episode of Friday Favorites, for May 12, 2023, with host Steve Staruch, Michael in Eagan requests Amazing Grace played by Lara Downes. Daniel in Northfield hears his request for Shostakovich's Piano Concerto No. 2. Also, Project DJ co-host Adeline Smidt talks about her love of traveling, languages and tutoring.
Smidt from Sioux Falls is a recent graduate of Southeast Technical College and an English and accounting tutor at Southeast Tech Academic Resource Center. Before attending college, she spent several months in Tel Aviv, Israel. She studies languages such as Spanish, ancient Greek and Russian. One of her goals is to own and operate her own business. Hear her co-host Friday Favorites now.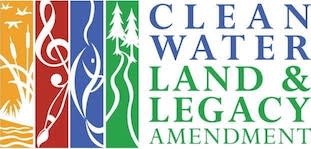 This activity is made possible in part by the Minnesota Legacy Amendment's Arts & Cultural Heritage Fund.