Time for another MSPIFF—the Minneapolis-St. Paul International Film Festival. With hundreds of titles screening April 13-27, you'll want to plan ahead.
Let's start with classical music films. The festival scored an early screening of Chevalier, a much-anticipated biopic of Chevalier de Saint-Georges, the 18th-century French-Caribbean Black violinist, composer and fencing master. He rises to fame in Paris, but could a falling out with Marie Antoinette be his downfall? The film opens nationally on April 21, but the MSPIFF gets an early scoop on April 16.
Another underrated 18th-century figure gets a biopic in the festival. Il Boemo recreates the tragic life and sublime music of now-forgotten, Czech-born composer Josef Myslivecek. He was known as "Il Boemo" in Italy, where he established his career. Myslivecek inspired and befriended young Mozart, and his compositions were in-demand at opera houses from Naples to Venice. But Myslivecek was undone by romance, gambling and the aristocracy. Il Boemo screens April 20-25.
For piano fans, don't miss Pianoforte, an intimate, backstage documentary portrait of young pianists competing in the legendary International Chopin Piano Competition. The MSPIFF listing for April 23-26 doesn't include a link to the trailer, but you'll find that here. The emotions are high, and the pressure is on. One's thoughts turn to composer Bela Bartok's sage observation, "Competitions are for horses, not musicians."
Remember the popcorn!
Love the music?
Donate by phone
1-800-562-8440
Show your support by making a gift to YourClassical.
Each day, we're here for you with thoughtful streams that set the tone for your day – not to mention the stories and programs that inspire you to new discovery and help you explore the music you love.
YourClassical is available for free, because we are listener-supported public media. Take a moment to make your gift today.
Your Donation
$5/month
$10/month
$15/month
$20/month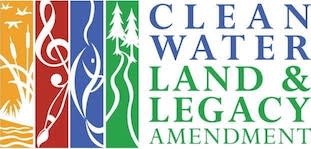 This activity is made possible in part by the Minnesota Legacy Amendment's Arts & Cultural Heritage Fund.
We can help you find classical music you'll love
Take a 2 minute quiz to share your taste

We'll recommend YourClassical programming just for you

Discover the power and joy of classical music