"In its beginnings, music was chamber music, meant to be listened to in a small space by a small audience."  - Gustav Mahler 
Mahler said his giant symphonies contained the world. Still, he was also correct in observing how chamber music, in its concentrated essence, could contain an entire universe in a drop of water. This week, three outstanding chamber music concerts allow you to enter new worlds of intimate musical expression via two trios and one quartet.
The Merz Trio takes the stage (live stream, too) at the Duluth Matinee Musicale. Their program, Night Journey, uses a Schubert Piano Trio as a point of entry to the world of night as experienced by composers as diverse as Alban Berg, Florence Price and Thelonius Monk.
The Ames Quartet heads north from its Iowa home to perform at Shattuck-St. Mary's School in Faribault, Minnesota, on Thursday evening.
The Valencia Baryton Project finds its way to Grand Forks for the… Bary-what?? The baryton resembles a cello but has frets like a guitar and a second set of strings that can be plucked or left untouched to resonate with the other strings. Haydn composed more than 120 trios for the instrument. Though now largely forgotten, the Valencia Baryton Project keeps the flame burning at the North Dakota Museum of Art's Sunday Concerts in the Galleries.
Love the music?
Donate by phone
1-800-562-8440
Show your support by making a gift to YourClassical.
Each day, we're here for you with thoughtful streams that set the tone for your day – not to mention the stories and programs that inspire you to new discovery and help you explore the music you love.
YourClassical is available for free, because we are listener-supported public media. Take a moment to make your gift today.
Your Donation
$5/month
$10/month
$15/month
$20/month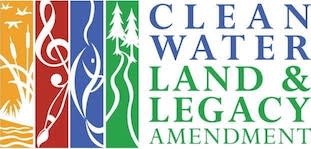 This activity is made possible in part by the Minnesota Legacy Amendment's Arts & Cultural Heritage Fund.
We can help you find classical music you'll love
Take a 2 minute quiz to share your taste

We'll recommend YourClassical programming just for you

Discover the power and joy of classical music