Birge's Picks
Decisions, decisions…
This Sunday afternoon, two superb artists perform at two concerts in St. Paul. 
Benjamin Grosvenor, the British pianist, returns to the stage where he made his US debut at 15, fifteen years ago. You'll hear him play Bach, Schumann, Ravel, and Prokofiev for the Chopin Society of Minnesota. Run-don't-walk for tickets before they sell out!
Randall Goosby, the American violinist, is a protégé of Itzhak Perlman and, at 27, already has a tall stack of honors, including awards from the Sphinx organization, an exclusive contract with Decca Records, and a Hollywood Bowl debut with Gustavo Dudamel. His intimate program for the Schubert Club is part of their Music in the Park Series.
Here's where the decisions come in — these two concerts overlap by one hour. The good news is that Randall Goosby's recital will be broadcast live on YourClassical MPR. You can then stream it on-demand for the following week.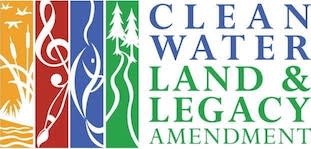 This activity is made possible in part by the Minnesota Legacy Amendment's Arts & Cultural Heritage Fund.