While preparing for Bruce Springsteen and the E Street Band's arrival in St. Paul this weekend, consider other classic concerts whose musical inspiration was decidedly not "Born in the USA."
Persia to Iberia at Schubert Club Mix features Bridget Kibbey using her harp to explore the connections between Spain and the Islamic Golden Era. She's joined by Iranian vocalist Mahsa Vahdat and percussionist John Hadfield for a musical trip through time and space, from Andalusia, through the African Maghreb and east towards Ancient Persia.
Reena Esmail is an Indian American composer whose music lives between the worlds of Indian and Western classical. You might have seen her outstanding profile on the PBS Great Performances series Now Hear This: New American Voices.  You can hear her music this Sunday afternoon at the Mankato Symphony's Music on the Hill chamber music series. Esmail's Trio for violin, cello and piano is paired with Maurice Ravel's magnificent 1912 trio, which places Parisian impressionism alongside influences from Malaysia, and Ravel's Basque roots.
Love the music?
Donate by phone
1-800-562-8440
Show your support by making a gift to YourClassical.
Each day, we're here for you with thoughtful streams that set the tone for your day – not to mention the stories and programs that inspire you to new discovery and help you explore the music you love.
YourClassical is available for free, because we are listener-supported public media. Take a moment to make your gift today.
Your Donation
$5/month
$10/month
$15/month
$20/month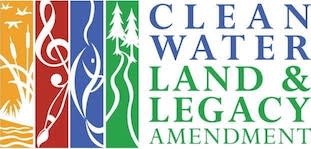 This activity is made possible in part by the Minnesota Legacy Amendment's Arts & Cultural Heritage Fund.
We can help you find classical music you'll love
Take a 2 minute quiz to share your taste

We'll recommend YourClassical programming just for you

Discover the power and joy of classical music