When MNspin launched seven years ago, it encouraged Minnesota-based artists to submit one album that anyone can stream from the digital platform. Now, it has more than 500 albums in its collection, showcasing music in 18 diverse genres, including classical.
Sponsored by the Friends of the Hennepin County Library, that system's cardholders can download music from MNspin for free on any device. Classical music of all types is welcome, and the number of releases in that genre grows each year.
Being accepted for the MNspin collection is a curated process. Performers may submit an album beginning in mid-March, and a panel of curators will consider the album, which should be at least 10 minutes in length and have at least four pieces, for inclusion. Submission parameters are detailed on the MNspin website. Up to 100 new albums are chosen each year. MNSpin pays artists $200 for an album.
Nicholas Susi, whose album Scarlatti Now is offered by MNspin, is a classical pianist teaching piano and music theory at the College of St. Scholastica in Duluth.
"MNspin is yet another way to try to have your music reach new audiences," he says. "If you have invested in recording an album, do not stop there! Go the extra step to get the word out as best as you can."
MNspin builds community: Two contributors met at a MNspin-sponsored, free, noontime concert at Peavey Plaza in downtown Minneapolis. Jon Lewis, executive director of the Metropolitan Symphony Orchestra (MSO) and Chadwick Niles Phillips, a hip-hop artist, are now collaborating on Peter and the Timberwolf, an updated version of Sergei Prokofiev's Peter and the Wolf that's set in Loring Park. It's written and narrated by Jake Endres, who also is featured on one of the MSO's recordings on MNspin. Six of Phillips' students will make musical interjections, functioning as a Greek chorus.
"I am delighted and proud that the MSO is in such great company and strongly encourage other local classical music organizations to participate in the MNspin program," Lewis says. "The best place to hear us is live, in person, but this is a great way for us to get our music out in the world."
Sharing their process for submissions, Lewis and MSO music director William Schrickel select pieces they've recorded from previous concerts, working with Bill Lund of Digital on Location to honor MNspin's specific recording formats. If the MSO worked with collaborators, it obtains permission from those people for their submission. MSO Presents Argento: A Few Words About Chekhov can be downloaded from MNspin.
Other noteworthy classical albums and artists on the MNspin site:
Jeff Radford, community engagement librarian with MNspin and Hennepin County Library, says the program seeks to include performers from across Minnesota.
"As we consider MNspin a statewide opportunity for artists, we try to reach out to all corners of Minnesota, especially in areas where we aren't well represented," he says. "We always work to increase our diversity in artists as well as music and try to build where we feel we have gaps.
"We've done quite a bit of outreach over the years," he adds. "This has included connecting and doing promotion with many music-oriented organizations, schools and venues; radio underwriting and interviews with MNspin staff and artists; television interviews; partnering/sponsoring with organizations and venues for concerts featuring MNspin artists, such as the MNspin/Green Minneapolis Peavey Plaza music series and a TPT program called Stage, which featured MNspin artists. We've also done lots of community engagement through partner's websites and social media. The Friends of the Library have been awesome in their support via their site and socials, as well."
All in all, MNspin is a win-win for listeners and performers alike. If you're a classical musician with recordings, it might be time to prepare a submission.
Love the music?
Donate by phone
1-800-562-8440
Show your support by making a gift to YourClassical.
Each day, we're here for you with thoughtful streams that set the tone for your day – not to mention the stories and programs that inspire you to new discovery and help you explore the music you love.
YourClassical is available for free, because we are listener-supported public media. Take a moment to make your gift today.
Your Donation
$5/month
$10/month
$15/month
$20/month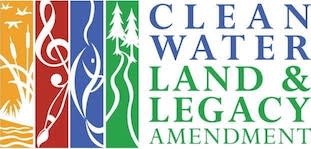 This activity is made possible in part by the Minnesota Legacy Amendment's Arts & Cultural Heritage Fund.
We can help you find classical music you'll love
Take a 2 minute quiz to share your taste

We'll recommend YourClassical programming just for you

Discover the power and joy of classical music