Birge's Picks
An orchestral carnival
This may be the week of Mardi Gras, but compared with Fat Tuesday, this weekend is stuffed with great live orchestral music across the state.
The Fargo-Moorhead Symphony Orchestra gets into the Oscar spirit with "A Night at the Oscars," featuring Oscar-winning soundtracks live on stage, with movie clips on the screen.
The Duluth-Superior Symphony Orchestra gets in the mood with a tribute to John Williams.
Among the most cinematic symphonies is the Shostakovich Leningrad Symphony, evoking the heroic struggle against Nazi Germany's 872-day siege of Leningrad. Performed one night only in Sioux Falls by the South Dakota Symphony Orchestra.
It's a world premiere at the Rochester Symphony for Jennifer Higdon's Cold Mountain Suite, based on the opera by this Pulitzer Prize-winning composer.
And if you're a Leonard Bernstein fan, you'll have to make room for two great offerings. The St. Cloud Symphony has highlights from Chichester Psalms alongside Mendelssohn's Reformation Symphony, while the Minnesota Orchestra pairs Bernstein's Serenade with William Dawson's Negro Folk Symphony.  You can hear that program broadcast live from Orchestra Hall this Friday night on YourClassical Minnesota Public Radio.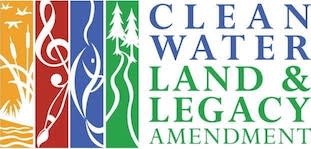 This activity is made possible in part by the Minnesota Legacy Amendment's Arts & Cultural Heritage Fund.