This is a busy week if you love to hear live Christmas concerts. Most groups clear their calendar for the week of Christmas Day, so get out and enjoy the music before all the orchestras take their holiday vacations.
Rejoice greatly with the St. Paul Chamber Orchestra and The Singers collaborating to end their holiday season with Handel's Messiah, Dec. 15-18 at the gorgeous Basilica of St. Mary in Minneapolis and then back home in St. Paul at the Ordway.

When was the last time you heard Duke Ellington's Nutcracker Suite on a recording, much less live? The La Crosse Symphony includes it in An American Christmas, Friday and Saturday in La Crosse.

You might hear Howard Blake's magical score to the classic holiday movie The Snowman every year. Still, the Mankato Symphony plays it live with a film screening this Sunday afternoon, along with music from The Polar Express and other holiday classics.
Bring a friend, and give the gift of live classical music!
Love the music?
Donate by phone
1-800-562-8440
Show your support by making a gift to YourClassical.
Each day, we're here for you with thoughtful streams that set the tone for your day – not to mention the stories and programs that inspire you to new discovery and help you explore the music you love.
YourClassical is available for free, because we are listener-supported public media. Take a moment to make your gift today.
Your Donation
$5/month
$10/month
$15/month
$20/month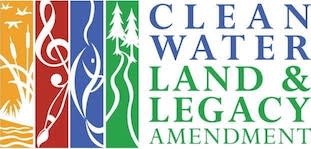 This activity is made possible in part by the Minnesota Legacy Amendment's Arts & Cultural Heritage Fund.
We can help you find classical music you'll love
Take a 2 minute quiz to share your taste

We'll recommend YourClassical programming just for you

Discover the power and joy of classical music