YourClassical MPR's fun, free event Bring the Sing is returning to Rochester! Minnesota Public Radio, Rochester Civic Music, Rochester Downtown Alliance and Threshold Arts are partnering to invite everyone in Rochester and southeast Minnesota to join in YourClassical MPR's Bring the Sing at 4 p.m. Saturday, Dec. 3, in the Peace Plaza. Join with friends, family and neighbors in singing along with local musicians LaSonya Natividad, Dianna Parks, Mitch Stevenson, Eric Straubmuller and Chris Wessel in a mass rendition of many festive, well-known winter and holiday favorites. 
Song sheets will be provided. Don't miss out on the opportunity to enjoy musical fellowship in this inviting space. All are welcome.
"We are thrilled to have the opportunity to help Bring the Sing to Rochester," said Avital Rabinowitz, director of Rochester Civic Music. "This event is for you and everyone — we welcome all to join us for this wintry celebration. No music experience is required — just bring a warm coat and an adventurous spirit!"
"Bring the Sing is a way to make meaningful connections," said Kay Hocker, regional manager for Minnesota Public Radio. "Bring the Sing is a wonderful opportunity to bring us closer as a community."
Meet the artists
LaSonya Natividad is a Rochester-based vocal artist who hails from Louisiana. Her unique sound is a blend of southern gospel with jazz influences. She has a vocal range from mezzo soprano to contralto. Her vocal influences include the first lady of song, Ella Fitzgerald, as well as Etta James, India Arie, Jill Scott and Mahalia Jackson.
Dianna Parks is an established vocalist and musician in southern Minnesota. She began playing music in the Rochester region in 2008 and has been performing in bands and theater productions since. She also serves the ministry of Good Earth Village in Spring Valley as the executive director. She knows that music is a gateway for our spirits and can be incredibly cathartic. She is grateful to play a part in bringing some joy and hope to a troubled world at this time.
Texas native Mitch Stevenson arrived in Minnesota two weeks before the Halloween blizzard of 1991, and yet he stayed, moving to Rochester in 1994. He has spent the past decade in a leadership position with Trader Joe's. He spends his self-proclaimed semi-retirement days playing in his brass quintet, Brass Etc., or one of the other bands he plays in. He volunteers his time and effort to several non-profit service organizations: MPR's Regional Development Advisory Council, Bolder Options, Olmsted Medical Center Board and the yearly NAACP MLK march. 
---
Bring the Sing in Rochester
When: 4 p.m. Saturday, Dec. 3, 2022. 
Where: Peace Plaza, First Avenue SW and First Street SW, Rochester.
Info: The event is free and open to the public and to singers of all abilities. This event will be held outside, so please dress appropriately for Rochester winter weather.
Love the music?
Donate by phone
1-800-562-8440
Show your support by making a gift to YourClassical.
Each day, we're here for you with thoughtful streams that set the tone for your day – not to mention the stories and programs that inspire you to new discovery and help you explore the music you love.
YourClassical is available for free, because we are listener-supported public media. Take a moment to make your gift today.
Your Donation
$5/month
$10/month
$15/month
$20/month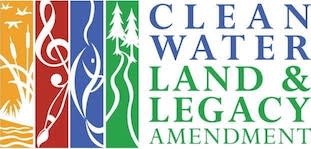 This activity is made possible in part by the Minnesota Legacy Amendment's Arts & Cultural Heritage Fund.
We can help you find classical music you'll love
Take a 2 minute quiz to share your taste

We'll recommend YourClassical programming just for you

Discover the power and joy of classical music