World-renowned tabla and sitar musicians coming to Minnesota
Minnesota music explorers are in for a treat when world-renowned tabla percussionist Zakir Hussain and fifth-generation sitar player Niladri Kumar perform at 8 p.m. Saturday at the Fitzgerald Theater in St. Paul as part of the 40th-anniversary celebration of the Indian Music Society of Minnesota (IMSOM).
For those not familiar with these two instruments of classical Indian music, Allalaghatta Pavan, teacher and former president of IMSOM, and Dennis McNally, who works with Hussain, provide insight.
"Indian music is interestingly different from Western music because it really doesn't deal with harmony," Pavan says. "Instead, it's a melodic progression, one note at a time … and they're all important.
"What Zakir Hussain and Niladri Kumar will be doing is holding a musical conversation, largely improvised … and they are stunningly eloquent. The typical composition is a skeletal idea — a template for creating a much larger portrait of musical thoughts, and at the forefront, is the exposition of a raga [a whole melodic universe] rather than a song or a composition. The artists will react to each other's energy, and that of the audience, to bring you a wholly spontaneous musical elaboration."
Sitar tradition
Many listeners in the United States first heard sitar music when Ravi Shankar was introduced at the Monterey Pop Festival in 1967 and Woodstock in 1969. In the years since then, sitar music has evolved.
"Niladri's style definitely reflects an evolution from what Pandit Ravi Shankar did, not least because he grew up listening to music from outside India, which was much less the case in the Ravi-Allarakha generation," McNally says.
"Aside from his classical music chops, and multiple cross-genre collaborations, Niladri can be heard on dozens of Bollywood tracks, providing exquisite sitar pieces.
"Niladri is perhaps the first sitarist to make a serious attempt to relate to the preferences of the younger generation, in the process inventing the Zitar, a five-string electric version of the 20-string acoustic sitar, crafting his signature sound. He has not only been bridging the gap between the classical and the popular, but also trying to obliterate the boundaries between East and West."
Tabla drumming
The other participant in this musical conversation is Hussain, who will play tabla, the drums of the north Indian classical music tradition.
"Tabla drumming is primarily finger drumming, with the occasional use of the palms and wrists," Pavan explains. "The two drums are tuned (you'll see him haul out a small silver hammer to tighten or loosen the cords that set the tuning). His left hand plays a larger, lower-toned, bass drum; his right hand the higher pitched, treble drum. He uses all 10 fingers, like a pianist, but more than just fingertips.
"For instance, the heel of his hand presses down and alters the tone and pitch of the bass drum, and then the fingertips go into action. The variety of sounds he comes up with is astonishing. The two drums have a resonant and sustained sound.
"Tabla playing is driven by an interesting vocabulary of sounds that makes for a most sophisticated, poetic drumming tradition. There are six major stylistic schools of tabla playing, differing in technique, compositional repertoire and presentation. Zakir Hussain primarily represents the Punjab school, but his playing incorporates elements of all schools."
Will the musical numbers be familiar to concertgoers?
"Unless you're a really serious student/expert on Indian music," Pavan says, "you're not likely to recognize tunes — and it won't matter. As I mentioned, these are not tunes or songs that are played.
"The closest analogy to what they do on stage is akin to being given a stick diagram of a person (the basic composition and rules of the raga or melodic framework) and then using your learning, experience and the energy exchange on the stage to develop a much larger portrait, with the skeleton now becoming a full person with flesh and blood and personality. Each performance is thus unique, creating a slightly different persona from what might have been done yesterday, even with the same composition."
Indian Music Society of Minnesota
IMSOM this year actually celebrates its 42nd anniversary of bringing the best in Indian classical music to Minnesota. Saturday's concert is being presented, it says, "as a heartfelt thanks to our members, and to commemorate our 40th anniversary (two years later)."
During that time, IMSOM has provided an appreciative arts community with more than 425 concerts, lecture-demonstrations, workshops and residencies by more than 750 world-class artists.
Each year, IMSOM hosts two concert seasons, presenting eight to 12 concerts and three to four lecture-demonstrations. Interest in, and appreciation for, Indian classical music has been steadily growing among Indian and non-Indian audiences in the state.
IMSOM was recently recognized and deemed a "cultural treasure" by Minneapolis-based Propel Nonprofits and received a generous grant.
"We have crafted an interesting path for the future that will continue to offer Minnesota audiences more delectable slices of Indian culture, music and traditions, including regional folk music (e.g., from Rajasthan or Uttar Pradesh), as well as Baul, Sufi music and musical theater," Pavan says.
That means more opportunities for Minnesotans to indulge in and expand their musical adventures.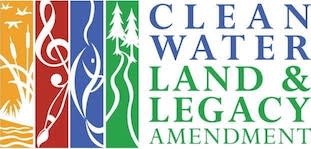 This activity is made possible in part by the Minnesota Legacy Amendment's Arts & Cultural Heritage Fund.