Together in Hope Choir performs Kim Andre Arnesen's works in St. Paul
---
John Birge: Together in Hope, with Kim Andre Arnesen
4:15
---
In 2018, the Together in Hope Choir traveled from its home in Minnesota to sing at the Vatican. There it sang a new piece, Holy Spirit Mass, written for the occasion by Norwegian composer Kim Andre Arnesen, to deliver a message of hope and reconciliation.
Together in Hope describes its mission as "music with a purpose." This year, the choir embarked on a new project, partnering with the U.N. Refugee Agency to raise awareness of the plight of refugees and raise funds for humanitarian aid. To that end, the choir commissioned another new piece, and it will sing the U.S. premiere in St. Paul on Oct. 15 and 16. The piece is called The Stranger, and the composer is no stranger to these singers: Kim Andre Arnesen. YourClassical MPR's John Birge spoke with Arneson about the new project.
---
Together in Hope Choir
5 of 5
1 of 5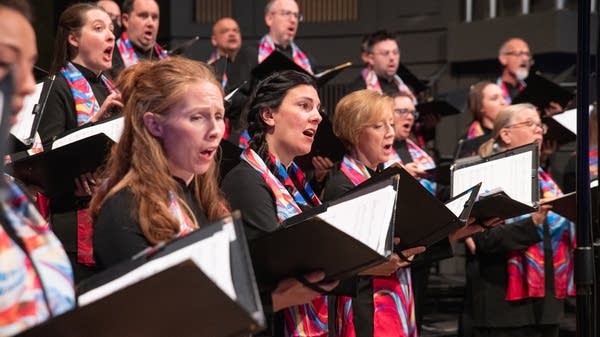 2 of 5
---
For more information, visit the Ordway's official website.