Editor's note: On Thursday, March 30, YourClassical MPR presented a broadcast of Minnesota Opera's production of Edward Tulane, based on a novel by Kate DiCamillo. Find out more about the making of this incredible opera from the people behind it, including audio interviews by YourClassical MPR hosts John Birge and Steve Staruch below this informative article about the opera's long-delayed debut, and listen to on-demand audio of the performance available now!
It was all going so well – until it wasn't. A new opera based on Minnesota author Kate DiCamillo's novel The Miraculous Journey of Edward Tulane was in the final weeks of rehearsal by the Minnesota Opera. Paola Prestini's score was memorized by a superb cast headed by the young international tenor (and Stillwater native) Jack Swanson. After a series of rigorous workshops and tech run-throughs, the lights, costumes and orchestra were ready to go. Then COVID happened. 
Like so much of the world in late-winter 2020, the premiere of the opera Edward Tulane, the brainchild of Minnesota Opera's former artistic director, Dale Johnson, was canceled. But on Oct. 8, Swanson finally takes the stage in the title role, and Prestini's setting of Mark Campbell's libretto will come to life at Ordway Center in St. Paul. 
If you're new to DiCamillo's remarkable story, it's about a 3-foot-tall toy rabbit named Edward Tulane. He never speaks aloud in the book, but we hear every one of his thoughts — including how splendid he thinks himself to be. Edward loves to be loved by his owner, 10-year-old Abilene. But he does not love. His heart, if he had one, might be made of cold, brittle china. 
His miraculous journey begins. On a trans-Atlantic trip with Abilene and her family, Edward is lost overboard. Lying on the seafloor, he feels his first emotion: fear. After months alone, a storm coughs him up and tosses him into a fisherman's net and eventually into the fisherman's cozy home. But over and over, Edward is thrown aside, landing in a new owner's arms, only to be lost again. And each time — through abandonment, betrayal and even death — Edward's soaring ego shrinks and his hard, little heart softens. 
"Kate's book is fanciful, humorous, and it goes right to the heart," says librettist Mark Campbell, author of about 40 librettos, six of them for Minnesota Opera, including Silent Night and The Shining. "My job was to 'operatize' it — to take the book's essential elements and distill them into language that Paola could turn into music. Kate approved the libretto, understanding that I need to make changes for the book to come alive onstage."
DiCamillo's story is one of silver linings. The making of this opera had plenty, too.
"When the pandemic hit, we all had to regroup," composer Paola Prestini says. "But then we asked, 'Well, what can we do?' All of us suddenly had time."
Working largely by text, email and an occasional phone call in the lockdown days of the pandemic, Prestini and Campbell reshaped and polished their creation. As glimmers of a post-pandemic world began to show, Minnesota Opera rescheduled the premiere.
Edward Tulane stars Jack Swanson, 30, who, like the character he's singing, is on his own restless journey.
"I don't have a physical home at the moment. My wife and I are traveling out of big suitcases. The last couple years, I've been performing all over Europe, and next year I'll be in a lot of American opera houses. I pop in and out of Stillwater for Thanksgivings and Christmases."  
Swanson's two-year wait to sing this role is finally over. After such a long journey, Edward finally comes home to the Ordway. Performances run Oct. 8 to 16. 
For more information and tickets, visit the Minnesota Opera's official website.
John Birge chats with Minnesota Opera
Listen to host John Birge's interview with various members of the Minnesota Opera production of Edward Tulane.
00:00
0
John Birge - 'Edward Tulane' Interview
John Birge interviews members of the Edward Tulane Minnesota Opera production.
Steve Staruch chats with Kate DiCamillo
Host Steve Staruch converses with Kate DiCamillo, author of The Miraculous Journey of Edward Tulane, during Friday Favorites. Listen to the audio segments of the interview.
00:00
0
Steve Staruch - Kate DiCamillo Interview
Steve Staruch interviews author Kate DiCamillo
Love the music?
Donate by phone
1-800-562-8440
Show your support by making a gift to YourClassical.
Each day, we're here for you with thoughtful streams that set the tone for your day – not to mention the stories and programs that inspire you to new discovery and help you explore the music you love.
YourClassical is available for free, because we are listener-supported public media. Take a moment to make your gift today.
Your Donation
$5/month
$10/month
$15/month
$20/month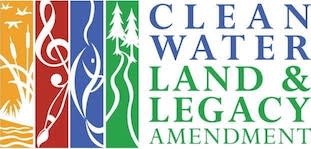 This activity is made possible in part by the Minnesota Legacy Amendment's Arts & Cultural Heritage Fund.
We can help you find classical music you'll love
Take a 2 minute quiz to share your taste

We'll recommend YourClassical programming just for you

Discover the power and joy of classical music