As the song says: Autumn in New York/ Why does it seem so inviting?/ Autumn in New York/ It spells the thrill of first-nighting.
St. Paul may not have the "canyons of steel" evoked in that Vernon Duke classic, but if you're looking for the thrill of first-nighting, you'll find it on the first night of the St. Paul Chamber Orchestra's new season. This Friday through Sunday, the orchestra kicks off its 64th season with Stravinsky's delightful neoclassical Pulcinella Suite, Beethoven's rocket-to-the-moon Seventh Symphony and the gorgeous elegy from Coleridge-Taylor Perkinson's 1955 Sinfonietta No. 1. The Beethoven symphony acts as a homecoming gesture, because it was the last symphony the SPCO performed before the lockdown. Old friends Joshua Bell and Jonathan Biss will join the SPCO later this fall to make a truly remarkable season.
Autumn in Minnesota also includes appearances by Wynton Marsalis, Imani Winds, Angela Hewitt, Anne-Sophie von Otter, Marin Alsop and Kristin Chenoweth. Watch this space!
Love the music?
Donate by phone
1-800-562-8440
Show your support by making a gift to YourClassical.
Each day, we're here for you with thoughtful streams that set the tone for your day – not to mention the stories and programs that inspire you to new discovery and help you explore the music you love.
YourClassical is available for free, because we are listener-supported public media. Take a moment to make your gift today.
Your Donation
$5/month
$10/month
$15/month
$20/month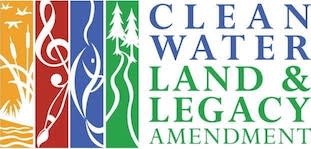 This activity is made possible in part by the Minnesota Legacy Amendment's Arts & Cultural Heritage Fund.
We can help you find classical music you'll love
Take a 2 minute quiz to share your taste

We'll recommend YourClassical programming just for you

Discover the power and joy of classical music