Composer Gerald Gurss was listening to NPR one day when he heard the story of an HIV-positive man who found life-saving drugs on the black market during the AIDS crisis.
"By the end of his story, I was sobbing at my desk," says Gurss, composer and artistic director of the Twin Cities Gay Men's Chorus (TCGMC). "I reached out to him on Facebook to hear more of his story, and set some of his words to music. But then I imagined this as being larger. So I asked singers in the TCGMC to submit their own lived experience: What did you do when you found out you were HIV positive? How did you experience stigma? This piece came from them."
This piece is Stigmata, Gurss' new 35-minute multimovement suite for chorus, piano, dancers, percussion, narrator and soloists — which is all about the stigma of being HIV-positive. The text blends language from doctor's visits with ancient Latin and the occasional four-letter word not often heard in church.
Ironically, that holy setting is where their performance was filmed by Twin Cities PBS (TPT) in March. The broadcast premiere takes place this week (schedule below).
You'll see dozens of TCGMC singers wearing black T-shirts and standing in the chancel of Westwood Lutheran Church in St. Louis Park. A large "U=U" logo is positioned on the chest of each T-shirt.
"That means 'undetectable equals untransmittable,'" says Kevin Stocks, executive director of the chorus.
Therapies now have the power to beat HIV down to undetectable levels — obviously, good news. And when the virus is undetectable, it is untransmittable — even better news.
But this is where the power of stigma comes in. Within the gay community, the question is still asked between two people getting to know each other: "Are you clean?" They're not asking about hand-washing habits. They're asking about HIV status. Whether the relationship moves forward from that point often hinges on the answer.
"There shouldn't be stigma about that," Stocks says. "Undetectable equals untransmittable. That's the story we want to tell with Stigmata."
Gurss sends up this "clean" conversation in a hilarious, campy scene featuring enormous bathtub scrub brushes. It's part of an amalgamation of musical styles — Broadway to hoe-down, percussive to lyrical — that the composer uses to get his message across.
"When you talk to an audience about something heavy and depressing, you have to remember that a lot of them come to this concert to be entertained," he says. "I want to make sure that when they listen to a difficult topic, we keep them engaged. Even in our darkest moments, there are sometimes moments of humor. The topic is what binds all these styles together, so you don't feel like you just listened to a musical garage sale."
Within this swirl of styles, there is a riveting quiet section at Stigmata's center: One by one, members of the chorus place a rose in a vase on a stage-front altar, while a soprano soloist sings a hauntingly beautiful melody quoting Michelangelo: "Your soul will find no escape to heaven unless it is through Earth's loveliness."
It is a particularly disarming moment in the overall suite. Not surprisingly, some TCGMC singers came out during the rehearsal process as being HIV positive.
"This piece gave some folks the courage to do so," Stocks says. "It emphasized their truth."
Gay men's choruses sprang up in the 1980s and '90s as the AIDS crisis claimed millions of lives. Today the focus is on the ongoing stigma of the disease. Gurss and Stock anticipate Stigmata and its message spreading beyond the Twin Cities home of TCGMC, with performances by other gay choirs and at HIV/AIDS medical conferences.
Twin Cities PBS schedule of Stigmata
The Twin Cities Gay Men's Chorus' performance of Stigmata is scheduled to air as part of TPT's Stage program at the following times on these channels:
9 p.m. Friday, Aug. 5 (TPT 2)

3 a.m. Saturday, Aug. 6 (TPT 2)

Noon Sunday, Aug. 7 (TPT LIFE)

10 p.m. Sunday, Aug. 7 (TPT LIFE)

2 a.m. Tuesday, Aug. 9 (TPT MN)

8 a.m. Tuesday, Aug. 9 (TPT MN)

2 p.m. Tuesday, Aug. 9 (TPT MN)

8 p.m. Tuesday, Aug. 9 (TPT MN)
Love the music?
Donate by phone
1-800-562-8440
Show your support by making a gift to YourClassical.
Each day, we're here for you with thoughtful streams that set the tone for your day – not to mention the stories and programs that inspire you to new discovery and help you explore the music you love.
YourClassical is available for free, because we are listener-supported public media. Take a moment to make your gift today.
Your Donation
$5/month
$10/month
$15/month
$20/month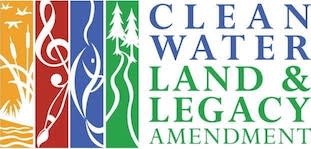 This activity is made possible in part by the Minnesota Legacy Amendment's Arts & Cultural Heritage Fund.
We can help you find classical music you'll love
Take a 2 minute quiz to share your taste

We'll recommend YourClassical programming just for you

Discover the power and joy of classical music