This week, Osmo Vänskä comes to the end of his tenure with the Minnesota Orchestra. Join me every morning at 9 a.m. to hear music and stories from musicians and others who have worked closely with Vänskä during his 19 years as music director.
Monday: Stephen Hough remembers recording the Tchaikovsky piano concertos with Vänskä and the Minnesota Orchestra. His story is specific to Piano Concerto No. 2.

Tuesday: Erich Rieppel was chosen by Vänskä to join the orchestra as the timpanist on the cusp of a high-pressure Mahler performance.

Wednesday: Milana Reiche also served as concertmaster of the Bloomington Symphony, and she remembers Vänskä's enthusiasm at accepting the request to lead that orchestra, while even turning down other gigs to keep the date.

Thursday: Roma Duncan joined the orchestra as the piccolo player during the same time as Vänskä. Each of their relationships with the Minnesota Orchestra grew in parallel.

Friday: Nick Skrowaczewski fondly remembers Vänskä's compassionate care toward him during the final weeks of his father's life, conductor Stan Skrowaczewski.
This Friday morning at 8 a.m., join us for a 12-hour marathon of Vänskä's greatest recordings, leading up to our 8 p.m. broadcast of Mahler's Symphony of a Thousand. All three performances have been sold out for months, so YourClassical MPR is your exclusive ticket to this monumental and magnificent farewell.
Love the music?
Donate by phone
1-800-562-8440
Show your support by making a gift to YourClassical.
Each day, we're here for you with thoughtful streams that set the tone for your day – not to mention the stories and programs that inspire you to new discovery and help you explore the music you love.
YourClassical is available for free, because we are listener-supported public media. Take a moment to make your gift today.
Your Donation
$5/month
$10/month
$15/month
$20/month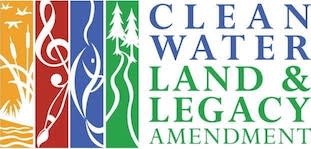 This activity is made possible in part by the Minnesota Legacy Amendment's Arts & Cultural Heritage Fund.
We can help you find classical music you'll love
Take a 2 minute quiz to share your taste

We'll recommend YourClassical programming just for you

Discover the power and joy of classical music