Keith Swanson sings swan song as conductor of Itasca Symphony Orchestra
Legends require two essential ingredients: durability and unlikely stories. For Keith Swanson, the durability part is easy.

At 71, he is completing his 30th year as conductor of the Itasca Symphony Orchestra, based in Grand Rapids, Minnesota. His final concert is May 21, and two of his grown sons will be among the players. The performance actually will signal his second retirement; in 2016, he concluded a 43-year career leading high school bands in Hermantown and Duluth East.
And the stories?
One arises from the opera Der Freischutz (The Marksman), by Carl Maria von Weber, which Swanson conducted in 1995 in Duluth Denfeld High School's cavernous auditorium. The production called for special effects, including flash powder, and Bill Bastian, a veteran tenor, remembers stagehands trying to enhance the effect when "it all went off at once, and there was this huge bang at the end of the first act," he said. "The audience was dumbfounded. … There was smoke everywhere. But Keith was just giggling."
Swanson recalls taking his Hermantown musicians to the Minneapolis Convention Center in 1994 to perform operatic arias that were specially arranged for band.
"It was a band concert without any band music — kind of a cool thing," he said.
Bastian called it "a stitch."  
And there was the time a piano string broke just before a performance by the guest soloist, and Swanson and others scrambled to find another, smaller grand piano at the last minute.  
Swanson's career reflects his passion for operas and his determination to stage them in the North Country with ensembles including the University of Minnesota Duluth Symphony Orchestra, Northland Opera Theater Experience and Colder by the Lake.
His conducting resume includes Offenbach's Tales of Hoffman," Mozart's Magic Flute, Britten's A Midsummer Night's Dream," Handel's Semele, Menotti's Amahl and the Night Visitors, Puccini's Gianni Schicchi, Mascagni's Cavalleria Rusticana, and Gilbert and Sullivan's The Mikado. He also has conducted the Lake Superior Symphony Orchestra in Rossini's Overture to the Italian in Algiers and Brad Bombardier's XXV.
Bastian recalls a meeting three decades ago with Swanson at a bar in Superior, Wisconsin, to talk about forming an opera company.
"I asked, 'Would you like to conduct it?' and he was just blown away," he said. "He's not a singer; he would massacre the language with the best of them."
But conducting is another matter.
"His conducting is very good and easy to follow, but he also exudes his love for the music," Bastian said. "A lot of conductors are technicians. They are precise. They force you to get perfect. What you get from Keith is the love, not necessarily a perfect performance. The idea is that this is an experience we all get to have. This music works because it's great music. It can wash over you and move you to tears or great joy."
Bastian said Northland staged nine productions over nine years during the 1990s "and Keith did all of them." He noted that Swanson's primary job as conductor was " to keep people together, making this happen."
That meant performing "great stuff and making it fun to do, not lording it over orchestra members" who also might be good friends.
"There is something about his encouragement" that includes a "hysterical" coaching technique, Bastian said. "If something is bad, he'd just scowl. You'd get this look like 'Oh, my God' and he'd look up to the ceiling. You don't have to denigrate."
Conducting the Itasca Symphony over three decades presented its own challenges.
"Every year the personalities would change," Swanson said. "You have to work around the wind players especially. I tried to finesse what pieces the orchestra could do well." 
Even so, "You have to be politically very savvy in a way. [The musicians] don't get paid, and they come every week."
But the people in Grand Rapids "love their little orchestra," he added. "They support it monetarily, and they come to hear them." They also allow him to hire 14 to 18 members of the Duluth Symphony — mainly strings but also winds — for specific concerts.
Swanson said it wasn't difficult introducing operatic music to his Hermantown students. It helped to have a friend arrange the arias for band and tenor.
Ron Kari, a violist who has known Swanson since they both played in the Duluth-Superior Symphony, quickly realized they shared an affection for the human voice.
"There were many listening sessions at his house," he said. "We would play 'drop the needle' on recordings and try to guess the opera. We'd sit and just [appreciate] the beauty of the voice, and we'd both have tears in our eyes."
Swanson said he "became obsessed with great singing" by the likes of Jussi Bjorling, Robert Merrill and Joan Sutherland.
Chatting with Swanson stirs his memories of specific performances that moved him — for example, Klaus Tennstedt guest-conducting the Minnesota Orchestra in Mahler's Third Symphony.
"There was this D major chord where the music just kept coming and coming," he said.
He also speaks highly of Stanislaw Skrowaczewski, former music director of the Minnesota Orchestra. Although he never met him, he remembers sitting in the front row of a performance of Bruckner's Ninth Symphony.
"I was blown away by how he felt and directed the music," he said. "What a great maestro!"
His enthusiasm for listening and learning carried over to Swanson's coaching of Hermantown students in the annual Minnesota State Listening Contest, where his teams won first place.
His musical interests took root at home, where his father, Leslie, played country-western songs on a steel guitar, while his mother sang them.
But the fuse for classical music was lit when he was 11 and saw a TV broadcast of Beethoven's Fifth Symphony. He also read a pamphlet by Martin Bookspan, longtime music commentator and author, that laid out the basics of classical repertoire from Bach to Wagner. "I used that as kind of my road map" to learn more about the classics, he said.
He played horn and cello in high school. By the time he entered the University of Minnesota Duluth, "I knew I wanted to be a musician."
He speaks highly of classes he took from James R. Murphy about learning to become a band and orchestra director.
"He was demanding," Swanson said. "It was not all hugs and kisses, but I give him a lot of credit for my success. He turned out a lot of good band directors."
Shortly after graduating from UMD in 1969, he auditioned for the Duluth Symphony and spent three years as second horn player. He also earned a master's degree in educational instruction from the University of Wisconsin in Superior.
He also took private lessons for two years after college to learn the intricacies of playing the clarinet, flute and saxophone.
"If you're a high-school band director, you have to learn every instrument," he said. "My teacher would break it down into little parts. If an instrument was out of register, here's why. There's a way to correct that."
Any regrets about his long musical career?
"I'm OK with what I did," he said. "I knew my limitations. I don't have a great ear; I don't have perfect pitch. I never had a conducting class and I had no resume to fall back on."
But in working with Hermantown student musicians numbering from 95 to 160, he said, "I had one of the top high-school bands in the state."
For his final concert with the Itasca Symphony Orchestra, Swanson has programmed some favorites: Light Cavalry Overture, by Von Suppe; movie themes by John Williams; a movement from a Mozart piano concerto; the operatic aria "O Sole Mio"; and Les Preludes, by Liszt.
"I wanted to end with something big," he said.
He said he is confident passing the baton to Pedro Ovieto, a violist who oversees the orchestra's string instructional program. "He knows the repertoire. I know he'll do a good job."
Will Swanson miss the weekly 160-mile round trip from his home in Carlton to Grand Rapids for rehearsals?
It's been a bit of a chore, he said. Over the years, he has hit a deer, had a flat tire and received a warning ticket — not bad for 30 years of commuting. But these days, his eyesight is not what it used to be — "I can't drive at night" — so he's more wary.
"I'll go up there if I can get someone to drive me," he said.
---
Swanson's final concert will be at 7 p.m., May 21, at the Wilcox Theater in the Reif Arts Center in Grand Rapids.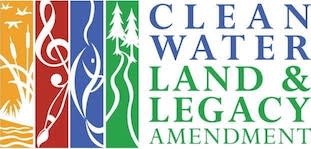 This activity is made possible in part by the Minnesota Legacy Amendment's Arts & Cultural Heritage Fund.