"Less than 2 percent of players in U.S. orchestras are African-American," Lovrick Gary says.

The bass trombonist is talking about one of the daunting barriers he faced as a young Black performer, freshly graduated from Columbus State University in Georgia and hoping to make a career as an orchestral musician.
With the statistical odds apparently stacked against him, how could Gary hope to forge a path in what is already a notoriously competitive profession?
One answer is the Minnesota Orchestra's Rosemary and David Good Fellowship, named for the donors who have supported the award since its inception in 2017. Designed to "support the career development of outstanding young musicians of African American, Latin American and Native American descent," it is one of a growing number of initiatives aimed at increasing diversity and fair representation in classical music.
Osmo Vänskä conducts Mahler's Symphony No. 9
In September, Gary and cellist Esther Seitz were named as the latest Good Fellows. As such, they receive a two-year contract guaranteeing paid employment and a priceless opportunity to glean hands-on experience with a top orchestra.
"Regardless of what kind of training you receive from school or what school you go to, I don't think anything can replicate that type of immersion," Gary says.
Yet the fact remains that in an ideal world, where orchestras accurately reflected the ethnic and racial mix of the communities around them, schemes such as the Good Fellowship would have no need to exist.
Gary does not shy away from this, nor does he balk at calling out the classical music industry for "being rooted in certain traditions that just exclude us," as he puts it — for being, in a word, racist.
"But rather than focusing on that part of it, I appreciate the initiative that orchestras are taking to recognize that this is an issue and doing something about it," he says.
Seitz, a graduate of the University of Missouri and Manhattan School of Music, has similar feelings.
"It's sad that we need this kind of program," she says. "But it's also an appreciated opportunity, and I'm very glad I'm being given it."
But the program serves as an opportunity for the Minnesota Orchestra, too.
"We see this fellowship as a tremendous exchange between the orchestra and the fellows," says Beth Kellar-Long, vice president of orchestra administration. "Esther and Lovrick contribute so much to the organization, and the orchestra benefits from their ideas, perspectives, participation in engagement events, and musical accomplishment onstage. We are grateful for their leadership in helping us to establish how the Minnesota Orchestra can become a destination orchestra for talented musicians of color."
So what do Seitz and Lovrick actually do as Good Fellows, now that they are permanently resident in the Twin Cities and have Orchestra Hall as their workplace?
Part of the routine is, Gary explains, carefully established beforehand to ensure that a Good Fellow is regularly in contact with the daily operations of a full-scale symphony orchestra.
"There is a set structure which specifies which rehearsals you'll attend and which concerts you will play in," he says. "But there are other things that you can do, like community engagement projects, lessons and mock auditions. The support is there is for you to follow up on your own personal interests."
Seitz has so far taken lessons with Tony Ross, the Minnesota Orchestra's principal cello, and section member Pitnarry Shin. Both have been "incredible mentors," she says.
Seitz and Gary can, of course, already play their instruments to a high technical level and have earned acclaim. For example, Seitz is a founding member of New York's Bowery Trio, which was recently awarded grants from Chamber Music America and the Finlandia Foundation, and she'll perform in a chamber recital at Carnegie Hall on April 26. Gary was a finalist in the American Trombone Workshop National Solo Competition in 2017 and 2019.
So what else is there to be learned, above and beyond the mechanics of flawlessly reproducing the notes from a piece of music placed in front of them?
Both agree that simply getting used to playing in a high-caliber ensemble like the Minnesota Orchestra is a major challenge, requiring them to learn a variety of new skills fast.
"Every time I come on stage at Orchestra Hall, I pinch myself, as there's a lot to digest," Gary says. "You have to figure out how your own voice fits into this bigger thing that's happening, and that's hard to do."
Seitz agrees that adapting her particular style of playing into a cello section with nine other players can be a steep learning curve.
"If you can't adapt to the other players in a section, that can be a deal-breaker for a job," she says. "So you have to learn how to use vibrato correctly in your section, how to blend and tailor your sound to match those around you, how to watch and listen very carefully.
"And any small gesture that the conductor or concertmaster makes, the reaction time of the players is extremely quick. That's something I didn't learn in student orchestras."
There are also practical niceties to be attended to.
"You learn what things to do, and what not to do," Seitz says. "For example, you should always close your folder, so the librarian isn't dropping music when they pick it up. And general etiquette, like what time to be on stage by."
Getting the detail right, Gary agrees, is important. For him, that has been made significantly easier by the warm, welcoming atmosphere the Minnesota Orchestra has provided.
"When you're an outsider coming into an orchestra, you don't really know what to expect," he says. "But I think the people who work at the orchestra feel the value of this fellowship and respect it, and appreciate what it's aiding in."
Seitz, too, is full of praise for the collegial atmosphere at Orchestra Hall. But she has encountered one barrier.
"The cold! It's so cold here in Minnesota when you've moved from south Texas," she says with a laugh. "But my mom is Armenian and went to the Moscow Conservatory, and it's extremely cold there, too. So hopefully I'll get some of those genes eventually."
Love the music?
Donate by phone
1-800-562-8440
Show your support by making a gift to YourClassical.
Each day, we're here for you with thoughtful streams that set the tone for your day – not to mention the stories and programs that inspire you to new discovery and help you explore the music you love.
YourClassical is available for free, because we are listener-supported public media. Take a moment to make your gift today.
Your Donation
$5/month
$10/month
$15/month
$20/month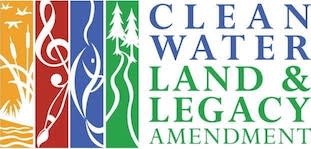 This activity is made possible in part by the Minnesota Legacy Amendment's Arts & Cultural Heritage Fund.
We can help you find classical music you'll love
Take a 2 minute quiz to share your taste

We'll recommend YourClassical programming just for you

Discover the power and joy of classical music