Not many concerts include Beethoven, John Denver, Eminem and Kermit the Frog. But in a recent sold-out ballroom show at the Sanford Center in Bemidji, those artists and more were covered by the energetic Deuces Wild Dueling Pianos.
Minnesota musicians Ted Manderfeld and Dave Eichholz make up the keyboard-pounding duo and provide a hilarious experience that is a unique cocktail of concert, comedy sketch and variety show.
In between jazzed up standards and pop songs — some with rewritten lyrics for comedic effect — the duo also mocked the clothing, beverage choices and song requests of the audience. Often, they pulled unsuspecting attendees up on the stage to help them sing and crack jokes. The room was filled with laughter from people in their 30s through their 70s.
"I think at their core, people want to have fun," said Manderfeld, who cited music and humor as important unifiers. "Can we collectively laugh at some things? And just be silly and be dumb and laugh at ourselves."
Deuces Wild travels throughout the Upper Midwest performing everywhere from festivals to private corporate gigs. The piano guys' show is built on improvisation, which gives them a natural flexibility when navigating such diverse settings. But Manderfeld admits that different venues have their challenges.
"In a corporate setting, for example," he said, "you have to win over an audience. Where in a public venue, people have already invested their time and their money, so you are already two steps ahead."
Deuces Wild has performed across the country, but most performances are in the Minnesota-North Dakota-Wisconsin region. Both men have families in Minnesota, and scheduling time on the road is what Manderfeld called "a delicate balance."
"Most of our work is in the Midwest," he said. "We try to stay within about 8 hours from home. But we're working musicians, not touring musicians. It's not like a band, where I am gone three months at a time; it's more like I'll be gone two to four days a week."
For Deuces Wild, there is no traveling bus carting around members of the band: They are their own band. In addition to piano, both men play multiple instruments. Eichholz plays guitar, saxophone and most wind instruments, including pennywhistle. Manderfeld plays harmonica, ukulele, guitar and drums. Both are primarily self-taught, with Manderfeld having only a few years of traditional piano lessons as a child.
This year marks 20 years of the two men performing together. Before that, Eichholz performed with a different founding member, whom he met while playing at Little Diddy's, the dueling piano bar in the Mall of America. When the other member decided to retire, Manderfeld, who saw them play at a bar in Fargo, asked if he could try out. Twenty years later, Manderfeld and Eichholtz are still creating fresh and seamless performances together.
This year has a lot of extra energy for Deuces Wild, not only in celebration of the duo's two-decade milestone but also resuming performing after a 15-month hiatus due to COVID. Like most performers, the pandemic had both a financial and personal cost for Deuces Wild. It wasn't just the lack of income that made those 15 months feel so long, but also the pain of being unable to do the thing that gives you purpose and fulfillment. Being able to play again has given Manderfeld a renewed appreciation and enthusiasm for his work.
"It almost reset a part in my brain," he said. "I found a new joy and appreciation for performing again. When you get it taken away from you … coming back, you're like, 'Oh that's right. This is good.' 'Cause beforehand, you can get to places where you feel, 'Oh, this is just another gig. Oh, this is just another theater show.' 'Cause it is a job."
But that job now has renewed purpose. Manderfeld sees a lot of anxiety and weight on people's minds these days — not only regarding the pandemic, but war and politics and every new daily controversy. How can music break through all that?
"Our show is about bringing people together," he said. "My job is to entertain and have you forget [it all] for two hours."
And on a frigid Saturday in Bemidji, that is exactly how carefree the room seemed to feel.
Love the music?
Donate by phone
1-800-562-8440
Show your support by making a gift to YourClassical.
Each day, we're here for you with thoughtful streams that set the tone for your day – not to mention the stories and programs that inspire you to new discovery and help you explore the music you love.
YourClassical is available for free, because we are listener-supported public media. Take a moment to make your gift today.
Your Donation
$5/month
$10/month
$15/month
$20/month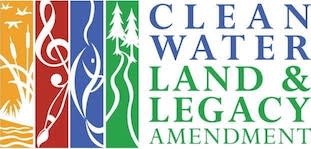 This activity is made possible in part by the Minnesota Legacy Amendment's Arts & Cultural Heritage Fund.
We can help you find classical music you'll love
Take a 2 minute quiz to share your taste

We'll recommend YourClassical programming just for you

Discover the power and joy of classical music